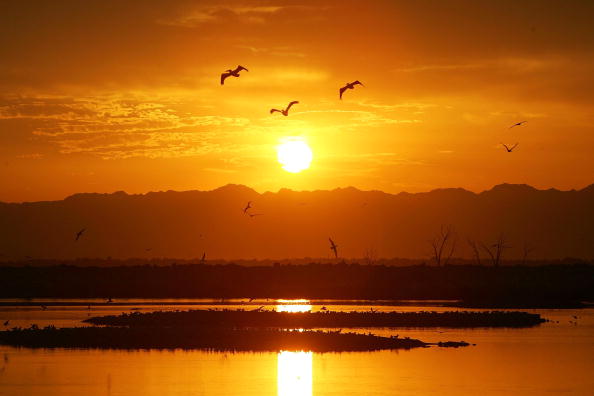 What's not to love about the morning? The sun is rising, it's the start of a fresh new day. It's quiet and peaceful, the world is still asleep and you have so much you can do and so much to look forward to. It's the best part of the day. Hot coffee, a pretty sunrise and the look of the world before it fully wakes up is something I enjoy about every morning. I am, admittedly, a morning person. There is nothing I enjoy more than sitting on my wraparound porch or back deck watching the morning begin and the day rise. It's so peaceful and quiet for me, and it's when I'm most productive and happiest. Morning is beautiful – but not everyone is a morning person. I don't understand it, but I can help you learn to become a morning person in less than a week, so get ready to stop hating the mornings and start loving them with gusto; your life is about to get so much better.
Get to Bed on Time
It's easier to be in a good mood in the morning when you go to bed at a decent time. Try to be in bed before 10 pm each night and you will find it simple to become a morning person in next to no time at all. It might not sound like fun, but it is going to make you happier.
Don't Hit Snooze
Try to be up no later than 6 am every morning if you want to be a morning person. Don't hit snooze. Wake up, stretch and take a quick shower. Doing this is going to make you feel you've started off your day by accomplishing something, so do it and feel good.
Get Some Coffee
Or water or tea or whatever it is you like to drink in the morning; and head to the window or the porch. There is an undeniable beauty in fresh starts, and seeing them firsthand will help put you in a good mood. It also gives you the opportunity to enjoy the peace and quiet and really bond with the morning.
Write it Down
Something I love to do each morning is get out my gorgeous journal and jot down any ideas I have for the day, thoughts and quotes that inspire me and reminders that I'm pretty awesome and life is pretty good. When you take the time to consciously think and write these things down first thing in the morning before you're rushing and harried, you will remember them and ingrain them in your memory. It's hard to be unhappy and grouchy when you are reminded how blessed and awesome life really is.
Repeat – do this daily.
Photo by David McNew/Getty Images