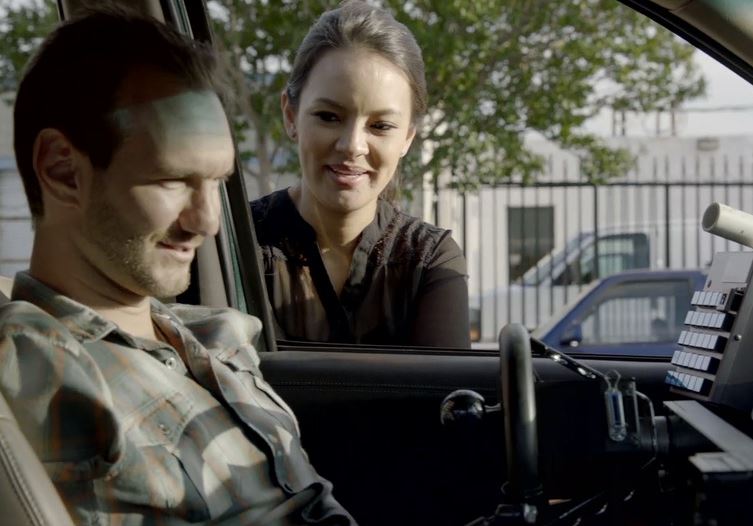 I've mentioned before in some of my articles for SheBudgets just how amazing and inspiring technology has become in recent years, but this may be the greatest example of that claim yet. Nick Vujicic is a popular Christian motivational speaker who was born without limbs; however, that disadvantage hasn't stopped him from living a full, joyful life, as Vujicic is a happily married man with a beautiful daughter. Not to mention, he has been able to accomplish many activities, such as golfing, swimming, surfing, and playing basketball and soccer, that many people (perhaps even himself) may have originally thought were not possible for someone with his condition (tetra-amelia syndrome), and recently, he's been able to add another major one to his growing list: getting behind the wheel of a car and driving.
With the help of engineers, who were able to construct a mechanism allowing for Vujicic to control the steering wheel and pedals of a car, the 32 year old was finally able to experience something that so many people today take for granted. Vujicic's first time driving was shown in TLC's one-hour special, Man Born Without Limbs.
"Ever since I was a kid, the burning desire in me was to do what everyone else can do," Vujicic said in a video promoting the special.
You can watch the clip of Vujicic driving right here, along with many other videos that show all the amazing things he's able to do. Each clip shows the patience, grace, and determination Vujicic possesses and his willingness to keep trying to find ways for him to do the impossible. He's an incredibly inspiring figure, both through his words and his actions, and watching him and how he accomplishes the things he does will make you value the "every day things" of life so much more.
[Photo via TLC]