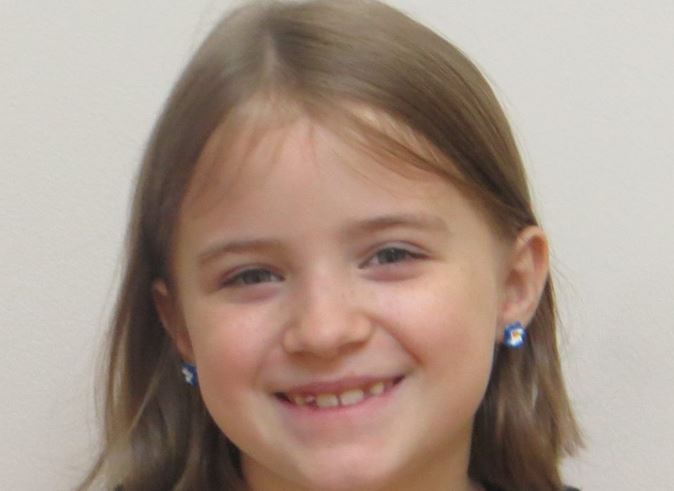 Death is never easy to accept, especially when it's a young person losing their life. Unfortunately, that was the case for eight-year-old Maddy Grayless' family and friends, as the young girl from Longmont, Colorado passed away from Osteosarcoma, a deadly form of bone cancer, on Tuesday, after having been diagnosed with the disease only two weeks before.
However, the tragedy of Maddy's death did bring some goodness into the world, as people all across the globe are being inspired by her final wish.
"She was so sad," Maddy's mother, Jessica Grayless told FOX 31 in Denver. "She talked a lot about the things she was going to miss. And she said to me at one point, 'Mom, I just wanted to be able to make a difference.'"
And Maddy has been able to do just that. She's made a huge difference in just a few days, as a group of strangers have started up a Facebook group called "Maddy Mighty Minions" in the young girl's honor. The group, which already has nearly 5,000 members, is a "pay it forward" campaign meant to encourage people from around the globe to perform random acts of kindness to make another person's day a little bit better.
"It's been helpful and very comforting to us that what made her special, everyone else is taking up the gauntlet for her and spreading the same kind of kindness that she would have had she been able to live longer," Jessica Grayless said.
When looking at the Facebook page, you can see posts from across the United States and many other countries as well, including England and Holland. Members of the group have shared their acts of kindness, from giving an extra tip to their waiter to buying lunch or coffee for the person behind them in line, all of them saying how it is Maddy, not them, who is making the difference.
If you want to participate, visit the "Maddy's Mighty Minions" Facebook page right here. Also, for more information on the campaign and what you can do, watch FOX 31's story and interview with Maddy's parents below.
[Photo via Facebook]