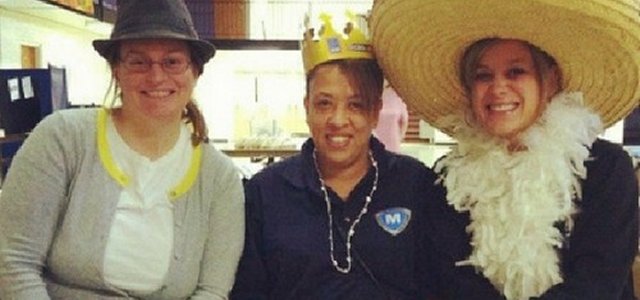 Each one of us wishes that we were kinder, more generous, and did more deeds in this world.  That's why every single year we make New Year's resolutions.  Each of us secretly and openly wants to be better.  The unfortunate part about all of this is that all too often we say what we want to do but don't actually go out and do it.   But today we're so glad to bring you a visual story of a woman who decided that for a 30 day period she would do something kind for another human being.
The acts were by no means "huge."  They are proof that you can make a difference in people's lives just by taking action.  Simply by getting out there and doing something for the greater good.  Unfortunately we don't know this woman's name but she posted her generosity on Imgur and here is her Reddit Address.
Enjoy this collection of good deeds and get out there and do something!
Number One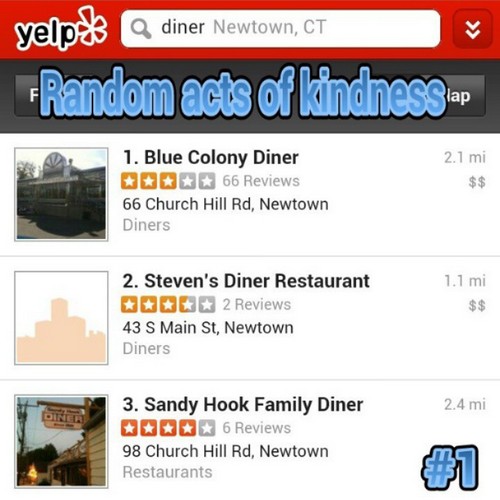 My goal was to do 30 random acts of kindness in 2013. #1 was buying breakfast for a random family in Newtown CT.
Number Two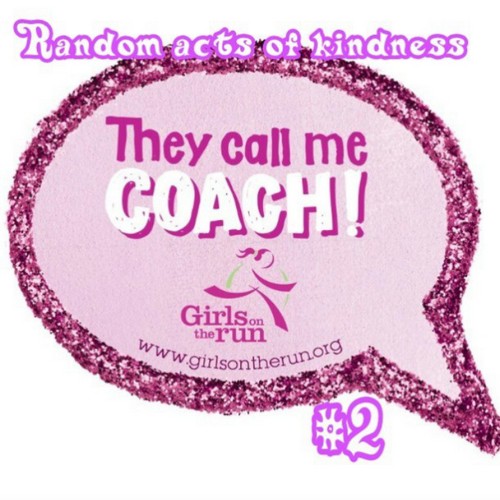 Coaching girls on the run for a fifth time Spring 2013 even though I'm busy. Somewhere someone is busier than I am. Thank you Jenni and Courtnee for coaching with me.
Number three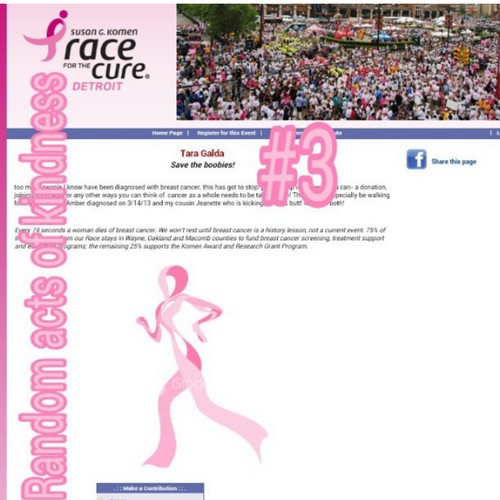 Participating in Susan G Komen race for the cure
Number Four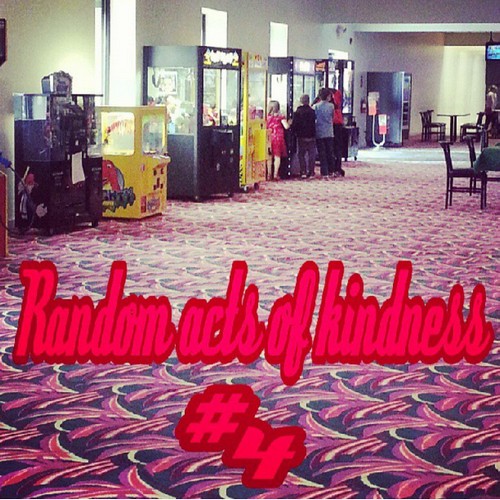 Over heard kids mention they need 50 cents at the bowling alley, gave them our change. Thank you Rick.
Number Five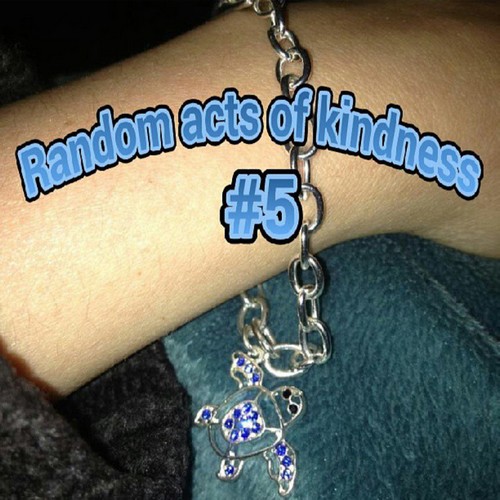 Bought a fun bracelet for a friend after spending two fun days with her. Yay friendship. Thank you Shannon for being a fun friend!
Number Six
Picked up trash during my morning walk.
Number 7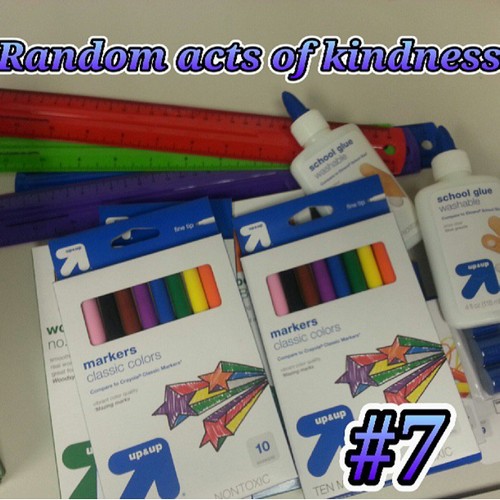 Bought school supplies for Big Family of Michigan. Thank you Michelle for coordinating.
Number 8
Paid for the car behind me at Panera Bread drive thru
Number 9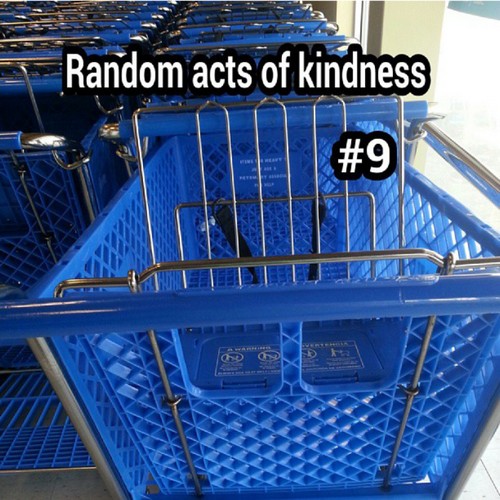 Returned shopping cart to the store
Number 10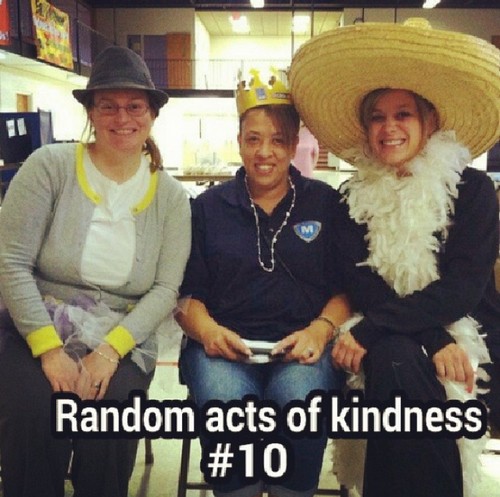 Gave blood & dragged two friends with me to give blood as well! Plus, fun hats! Thank you Peggy and Jenni for coming with me, and thank you Peggy for staying once I turned into a ghost!
Number 11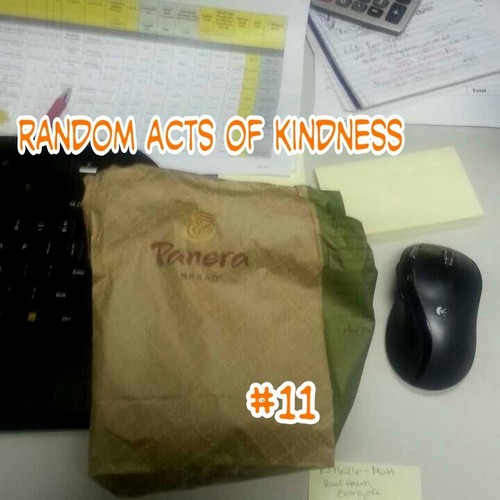 Brought breakfast for a coworker after I know she had a late night and could use a pick me up!
Number 12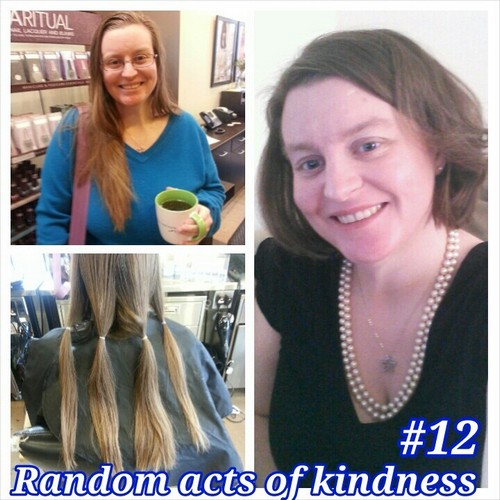 Donated 12 inches of hair to Wigs for Kids. Thank you Renee for always making my haircut appointments.
Number 13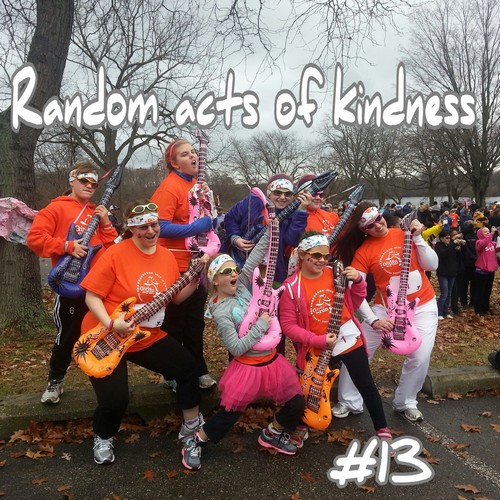 With my co-coach provided one of the best 5k costumes yet! Rockin Runners – fall 2013 GOTR! Thank you Kim for coaching with me.
Number 14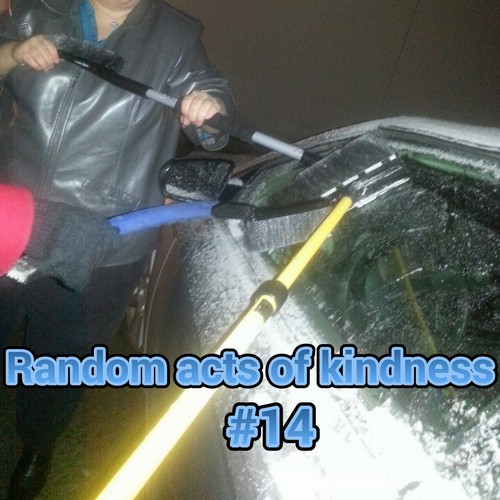 Scrapping off icy cars goes by faster in a group and cleaning off a late working coworkers car. Thank you Laura and Janna.
Number 15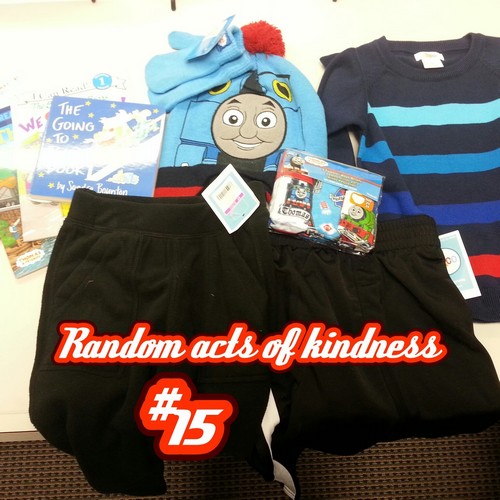 Partnered with a coworker to sponsor Christmas for a foster child with Operation Good Cheer through Big Family. Thank you Jenni!
Number 16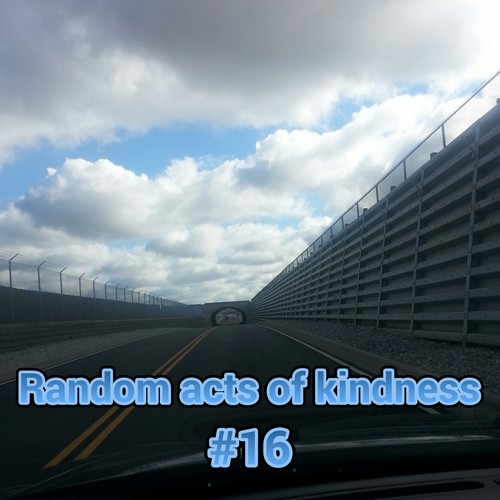 Drove a new friend to the airport so she didn't have to take a cab. I'm so glad to help you out Amy!
Number 17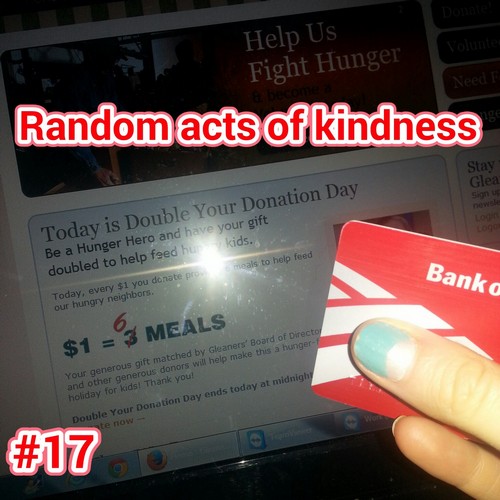 Donated $10 during double your donation day to Gleaners Food bank.
Number 18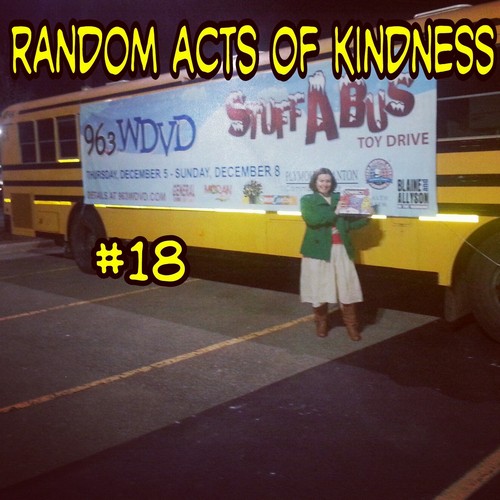 Donated a toy to the 96.3 stuff a bus, thank you Rick for helping me pick out a toy!
 Number 19
Submitted application to be a wish granter with Make a Wish foundation – application approved! Thank you Amanda for the information in the past.
Number 20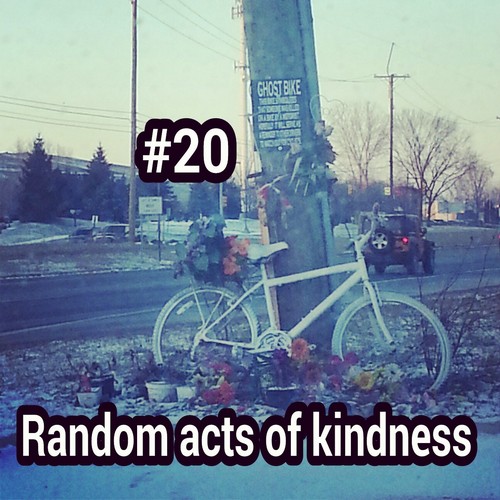 Stopped on the way to work when I noticed the ghost bike had blown over, stood it back up and made the arrangements pretty again. I would hate for her family top see her tribute bike knocked down.
Number 21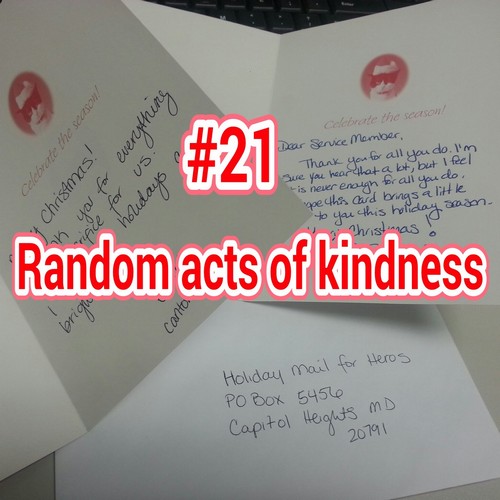 Sent holiday cards to soldiers. Thank you Julie for sending one with me!
 Number 22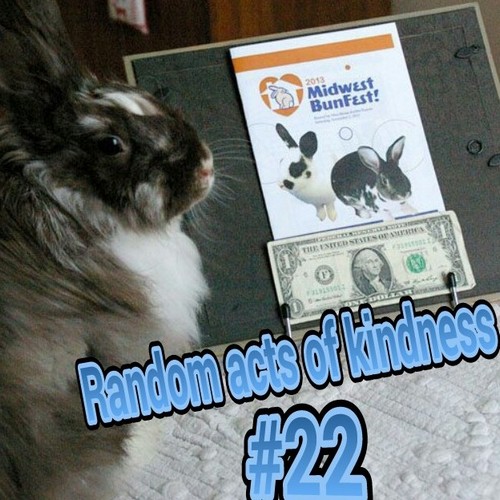 Donated a $1 to each rescue at Midwest Bunfest. Thank you Amy for taking the picture for me with your lovely Joy.
Number 23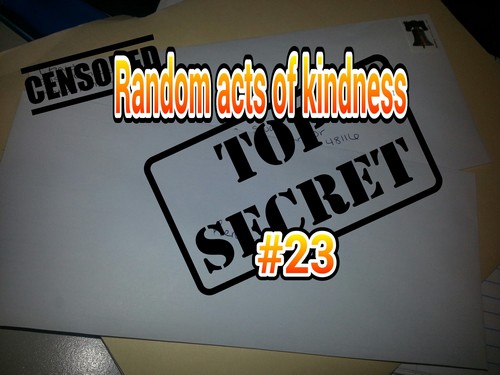 Wrote handwritten letters to people who have been a big impact on my life.
Number 24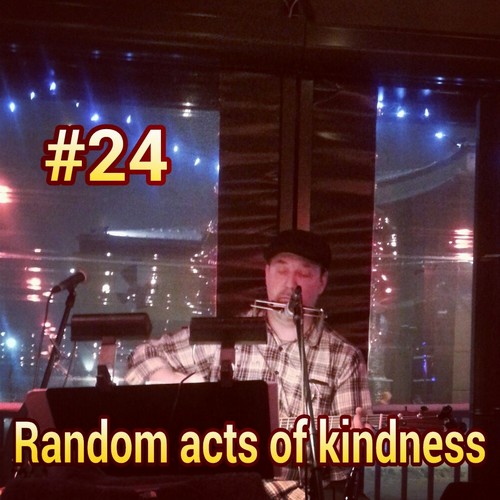 Left $10 tip for the singer at Ricks work holiday party. Thank you Rick for the idea.
Number 25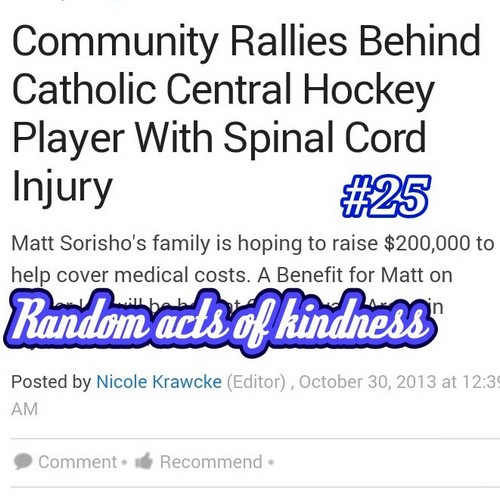 Donated for hockey player who received soak cord injury during a game, received 2 gift cards for Black Rock Steak House.
Number 26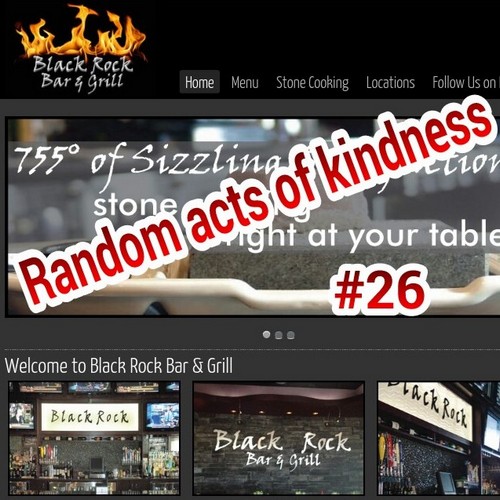 Gave gift cards for Black House received for donating to Rick's coworkers, enjoy Jess and Matt!
Number 27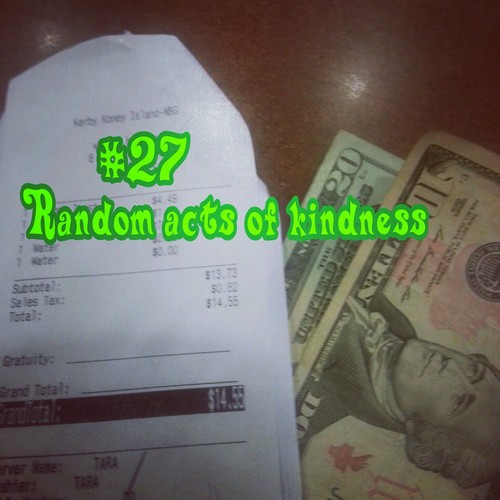 Tipped our waitress 100%, thank you Zelle for helping on tip!
Number 28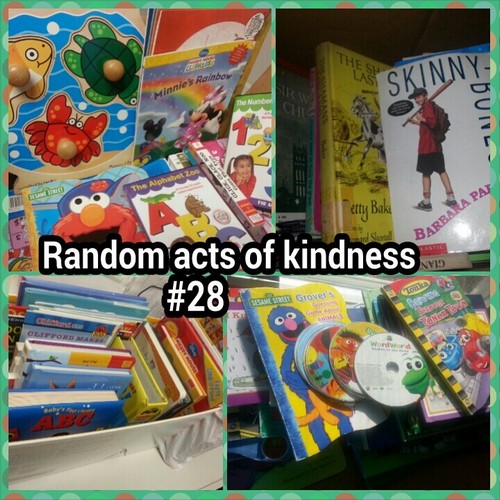 Organized drive for Children's Hospital of Michigan to collect books, dvds, crayons, fun bandaids. Thank you Julie for help Peggy, Michelle, Courtnee, Miranda, Jo Anne Phipps, Dave, Madison, Dylan, Chloe, Gina, and John.
Number 29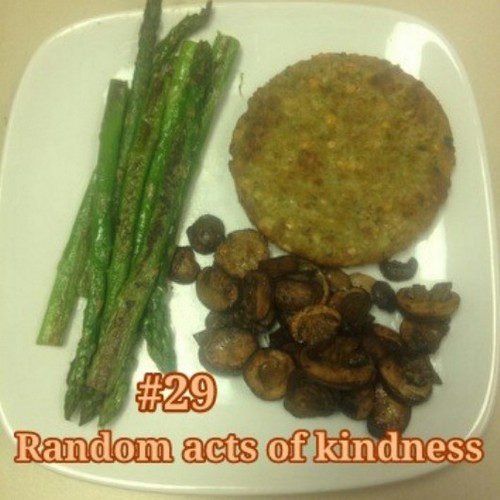 Made lunch for a coworker who is too busy to leave their desk. Always happy to help feed those who are working hard and I know return the favor to me when I need it. Thanks Julie and Vanessa!
Number 30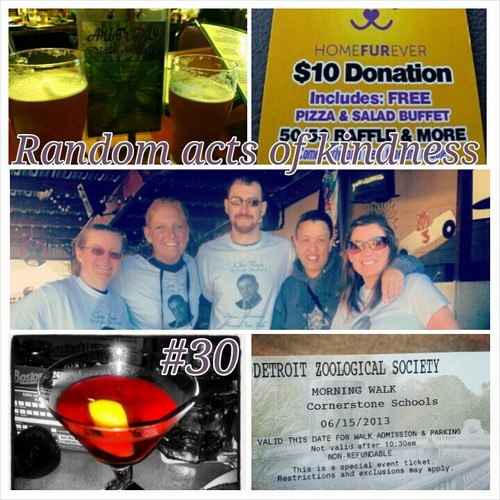 Ate, drank, walked, ran, participated in events this year for friends and organizations. It was great to spend the time doing something good and making the time to be together. Supported Arbor Fest by drinking beer with Renee, Matt, Allison, Rick, and Greg. Supported Cornerstone schools by walking with John. Remembered a friend's (Jenni) brother gone too soon by jogging with Tom, Julie, Peggy, and Holly. Went to eat at Boston's to support Big Family of Michigan with Julie, Tom and Janna. Went to eat and drink at Dooleys support Home Fur Ever Rescue with Julie and let a stranger sit with us to be nice.