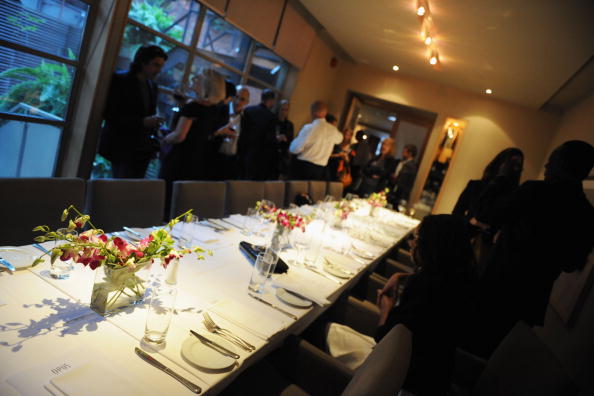 If you're going to be a good hostess, you have to make certain you know what you're doing. Inviting people into your home without any concept of what a good hostess looks like is never a good idea. Of course, you do have the basic knowledge of how to be a good hostess; be polite, offer beverages and make you guests feel at home. However, an exceptional hostess knows how to go the extra mile. Let these tips help you become the modern day Martha Stewart minus the time spent in prison for insider trading.
For Overnight Guests
Clean the guestroom! Just because you don't use it – ever – doesn't mean it's clean from lack of use. You need to get yourself into that room and do some major cleaning. Clean the ceiling fan blades, wash the window, clean the floor, air it out, make the bed with freshly laundered sheets and dust the furniture. Maybe light a candle or two before your guests arrive. Be sure to leave a few magazines, some little lotions, maybe some bottled water and some fresh towels for your guests enjoyment and use.
Clean the Bathroom
Whether your guests are staying the night or just staying for a few hours, do everyone a favor and clean your bathrooms. The last thing someone wants is to come to your house and have to wash their hands in a sink covered in dried toothpaste stains (even though they'll know it was either your kids or your husband who did that) and use the restroom in a toilet that may or may not have been cleaned recently.
Be Welcoming
If your guests are only coming to visit for a few hours, be sure to offer beverages and have a light snack prepared if they're not visiting for a meal. Additionally, do not – no matter how much you want to – follow guests around cleaning up after them to keep your house clean. It's rude and not very becoming of a good hostess.
(Photo by Arthur Mola/Getty Images)