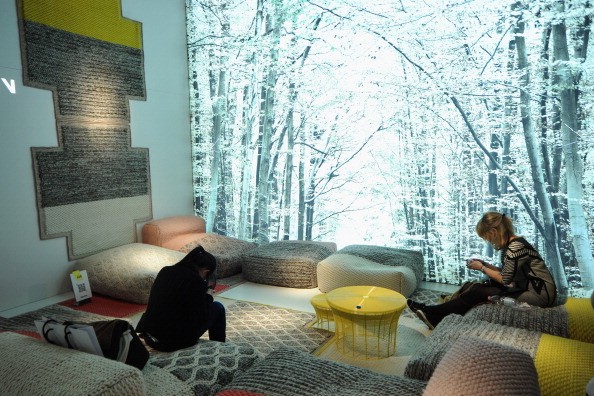 Decorating any room in your house is easy with an unlimited budget, but how are you supposed to create a chic look on a budget? To be clear, decorating on a budget is easier than you think. Admittedly, it does take practice because some of us find it far easier and less of a hassle to walk right into Pottery Barn and buy each piece in a grouping so that we can recreate the look at home without effort. However, if you know where to look and what to do, you can decorate any room on a budget.
Go Thrift Shopping
Macklemore made it cool to shop at the thrift store, so do it. Head to your nearest thrift shop and pick up a few odds and ends. These can be anything from old books with decorative hard covers to ugly old trays that look like they'll never amount to much of anything. For example, try taking that ugly old tray and spray painting it a gorgeous silver. Voila, you now have a beautiful silver tray on which you can stack three hardcover books in different sizes and add a grouping of three different sized candles. Set it at the corner of your coffee table or ottoman and you have shabby chic look.
Think Dollar Store
Vases do not have to cost an arm and a leg, especially not when you can pick up small candle holders, vases and other glass décor at your local dollar store for (yes, you got it) a dollar. These are the perfect items in which to place a single gerbera daisy or rose on the table or even the back of the sink. And you didn't spend a ton of money.
Frame It
Frames are another thing you do not have to spend a ton of money on to decorate. In fact, you can spend next to nothing at the dollar store, the thrift store or even antique stores and refinish them yourself. Odd groupings look great with frames in different sizes and colors, which is what makes this an easy DIY (budget-friendly, I might add) project.
(Photo by Pier Marco Tacca/Getty Images)