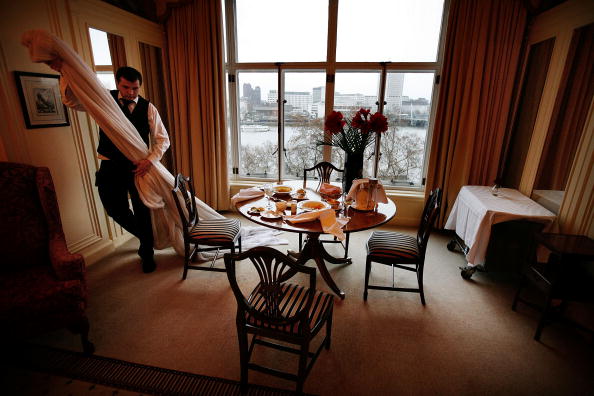 It's the day before Christmas and all through the house…you have wrapping paper and baking supplies and a mess because you've been letting the kids entertain themselves in the messiest possible manner so you can get things done before the holiday tomorrow. You don't care; you'll clean it later. That is, until your mother-in-law or friend or neighbor calls to say they're going to stop by in the next 15 minutes to drop something off/pick something up because they, "knew you wouldn't mind."
What are you to do? You don't want anyone seeing your house in this condition but you don't have time to clean! Fortunately for you, you can fake a clean house in a matter of minutes with these three simple tricks.
Hide the Clutter
Decorative baskets are something you must have at all times. They're a great way to ensure that you have somewhere to toss the toys and the clutter when you need to clean in a hurry. Additionally, it's a great way to store your kids' belongings at all times. They look good, they can be placed beneath tables and against walls and they eliminate clutter in less than 30 seconds.
De-Clutter the Counters
Another way to quickly clean up is to de-clutter the countertops. Even if you're in the midst of baking or cooking, toss the dirty dishes in the dishwasher, the trash in the garbage and put away ingredients you're not using. Run a wipe over the counters to spruce them up. It's obvious you're in the middle of working the kitchen, but it's not a mess and that's all that matters.
Shine the Bathroom
One way to make your house look cleaner in an instant is to run a wipe over the bathroom. Clean the mirror, the faucet, the counter and the sink. Toss some bleach in the toilet, run the fan, light a candle, flush and fix the towels so they are straight. Your floors might be a mess with dust and flour, but the main areas of your house look clean, which makes the rest of your house look clean.
Image via Thinkstock