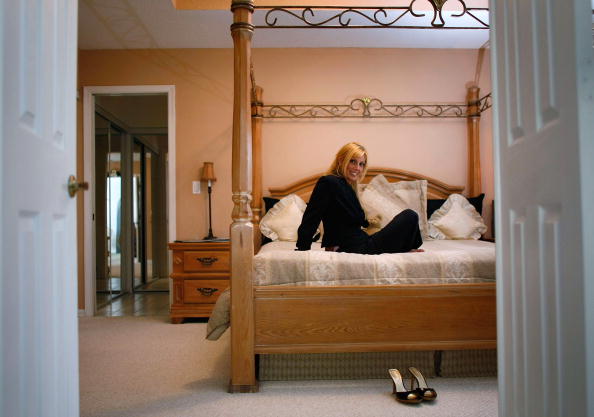 Decorating a home is a work of art. It isn't something you can do in a matter of moments while you shop a few stores. It's something that takes many months, even years. It's something that never ends. You decorate when you move in and every day after that. The big decorating takes place immediately, but it's really the small things, the little additions and the personal touches, that make a house a home. And one thing every home needs is furniture that's comfortable and stylish. Not everyone has an over-the-top budget with which to shop for new furniture, but there are certainly ways you can stretch your budget to ensure that you get everything you want out of your decorating budget.
The best way to decorate your master bedroom on a budget is to consider what's worth going cheap on and what's worth more. You don't have to settle for a cheap bedroom set just because of the price. You can create your own look by mixing and matching, and hopefully create something that's a great marriage of both high and low-end. We have a few tips that will help you decide where to splurge and where to save.
Splurge: Mattress
No matter what else you decide to do to your master bedroom, you have to have a mattress that's comfortable for you. Without this, your bedroom will never make you happy, and it will never feel like home. It doesn't matter if you have to put the mattress on the floor for a few weeks until you can buy a bedroom set to go around it; this is worth the splurge. Get something that will last, something you love and something that will help you sleep well.
Save: Dressers and Nightstands
You do not have to go out and buy a completely matching bedroom set; it's not cheap. But you can save on these items by checking out local yard sales and consignment shops. A few coats of paint or stain, some distressing and some creativity can help you turn drab, cheap items into fab items that look more expensive than they are.
Splurge: Sheets
It's not technically part of your bedroom set, but it does go on your bed so that counts, right? Your sheets should be good ones. And by good, we mean good. You should definitely spend a bit more money on these. Aside from your mattress, they're the most important thing in your master bedroom.
Photo by Joe Raedle/Getty Images