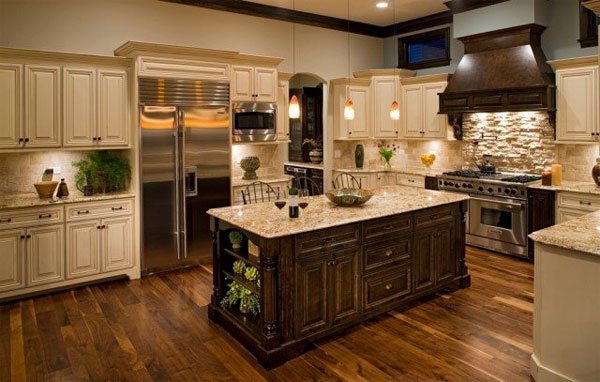 Remodeling your kitchen is an expensive task. It can cost tens of thousands of dollars to begin a remodel that will help your home become the beautiful oasis you've always wanted it to become, but it can also be a pain when it comes to your budget. You know you have to spend money to eventually make money if you ever want to sell your home, but that doesn't make trying to stick to your budget any easier. Cabinets are perhaps the most expensive portion of any remodel.
It might not seem as if it's possible to save money on a kitchen remodel, especially when it comes to cabinets, but it is. You can make it work so that you can get discounts on new cabinets or so that you don't have to buy new ones at all. We have some suggestions that will make your next kitchen remodel so much less stressful, and a lot less expensive. You don't have to go over budget to create your dream kitchen.
Shop Sales
Believe it or not, there are often sales associated with new cabinets. Lowes and Home Depot are just a few of the home improvement stores that will offer a discount on some of their cabinets, whether it's a certain percentage off an all-new kitchen or a discount on installation. You can shop sales to get discounts on your new kitchen cabinets, and you might have some great luck.
Install Your Own
This is not something we recommend if you have no idea what you're doing but if you're fairly handy, we can give you some advice on how to save some money on cabinets. The installation is one of the most expensive parts but if you can do it yourself safely and efficiently, you don't need to pay for someone else to install your kitchen cabinets – or remove your old ones.
Skip the New Cabinet Replacement
Let's take a minute to consider something; does your kitchen need to be replaced, or just given a facelift? For example, builder-grade oak cabinets are not pretty, but they're good cabinets. You can stain them for a tiny fraction of the cost of buying new cabinets, and then replace the hardware and have a completely new kitchen. You can even paint them white if that's the look you're going for. It's a great suggestion and a very feasible option.
Check Ikea
Don't laugh; go look. If you buy a premade kitchen that's basically installed as-is, you can save a significant amount of money on new cabinets. You can price an entire kitchen at stores such as Ikea, or just certain aspects such as the cabinets. Oftentimes, their cabinets and entire kitchens are far less expensive than brand new custom cabinets – and just as pretty.
Photo by Getty Images