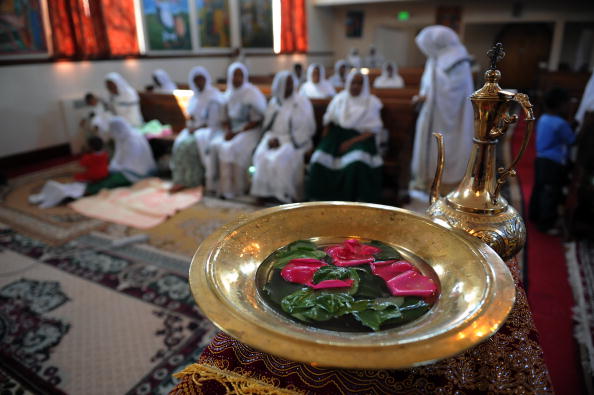 I'm not going to lie to you about the gilded décor trend; I'm on board. I'm not typically a "trendy" person because I prefer timeless, classic style. However, the gilded décor look speaks so much to me that I can't even stand it. I've got it everywhere in my house right now, but I've done it in a way that makes the most of the trend without sending me into a panicking spiral when I'm not longer in love with it but have a house full of gold décor. So what I'm here to do is help you do the same; make the most out of the gilded décor trend without actually sending you into a completely gold-laden haven of temporary style. I'm here to teach you to decorate with gilded décor the simple, stylish way. Let's remember this one mantra and repeat it over and over; less is more.
Candles
My favorite gilded décor trend has come in the form of accessories such as candles. I currently have a love affair with Kate Spade candles. The lovely white container with gold polka dots and trim are just perfect. It's the perfect amount of gold without being overbearing.
Custom Pillow Covers
If you have not been to Etsy yet, do it. Enter "custom pillows" into the search bar and you will find hundreds of adorable covers that are in bold colors with gold print that are just perfect. This is a small addition to your current style, and it's easy to change out when you're tired of the trend.
Framed Prints
We love the idea of a basic white frame with a gilded print. Your favorite sayings, quotes and bible verses in gold lettering in a white frame hung up around the house makes the perfect, subtle, elegant gilded décor look. Get on it now; there are free printables all over the internet and you can spend minimal amounts on custom-made prints from Etsy boutiques.
Photo by Matt McClain/Getty Images