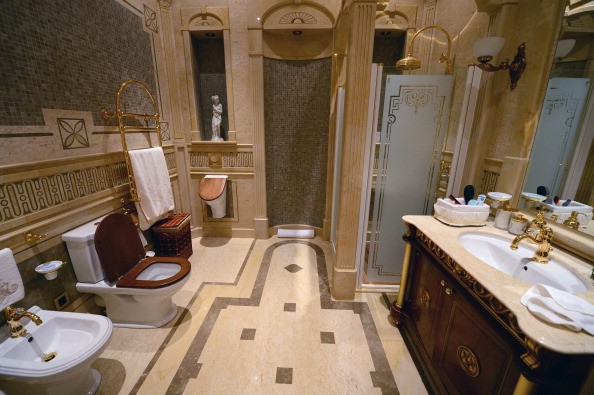 We love a good discount on anything you can find to upgrade and remodel you home, including cabinets in the kitchens and bath. While you can absolutely find discount cabinets that look upscale and quality, you should still focus on the finishes you use throughout the rest of the room in which you put less expensive cabinets. If you choose to go cheap with your finishes, you risk making your cabinets appear cheap and lacking quality, which is not what you want. Even with discount pricing, cabinets are still expensive, and you don't want to make them look as if they are not by making silly mistakes and cheaping out on the finishes. Instead of trying to save a few dollars on the small stuff, consider everything you purchase and make sure that you're making good buys and not buys that will diminish the look of your cabinets, be it in the kitchen or the bath – or both.
Consider Color
Not all colors look amazing with all cabinetry colors. The wrong color can cause your cabinets to look dull and unattractive; even cheap.  Our recommendation is to avoid bold colors or colors too soft and specific. A lovely warm mocha is going to do wonders in a kitchen with white cabinetry or any shade of greige with any other color. It's welcoming and elegant, and it will increase the look of elegance in the room.
Choose Nice Pulls
You should always choose both handles and pulls as cabinet hardware, but don't go cheap here. A cheap knob can have a very sad look when placed on a nice cabinet, and it can drag down the entire look of the cabinet with it. Instead, splurge on these and always stick with the same color palette throughout.
Get Rid of Cheap Lighting
Even Gisele doesn't look her best in harsh fluorescent lighting, so let's get that out of the kitchen and baths and give everything a better, more elegant look. When you go with softer, more upscale lighting and fixtures, you can completely transform the look of a room from drab to fab in a matter of minutes. It's all in the lighting.
Photo by Jeff J Mitchell/Getty Images