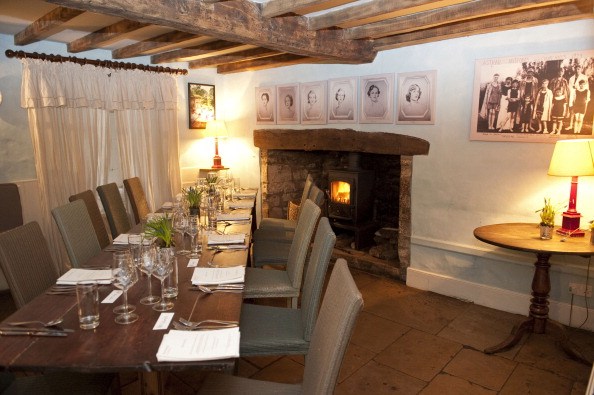 A Chippendale table, a Roche Bobois sofa or anything else that's upscale, high-end and mind-blowingly expensive is not in the budget for every homeowner. In fact, the vast majority of average homeowners are more interested in cheap furniture than they are vintage, antique or expensive pieces. That's not to say homeowners on a budget don't want to decorate their home with the finest of designer labels, but it's not always practical (pay the mortgage or buy a sofa; it's not a difficult decision). The good news, however, is that it is possible to buy cheap furniture and make it look more like the expensive stuff you see on magazine covers than the photo from the ad in which you found the piece at Target.
We have compiled a list of the simplest tips homeowners can use when it come to recreating boring, inexpensive, cheap pieces and revamping them into something special, gorgeous and magical. We promise you that your home will go from budget-chic to unique simply by reading this.
Embellish Cheap Pieces
Did you know that you can go to the local hardware store or online, find brass corners and affix them to the corners of your tables? You can; and you can change the entire look of the piece. All you have to do is find the corners you and read the instructions. You can transform a $10 side table from Walmart to an expensive-looking custom piece in minutes.
Change the Color
So you don't love that old yellow oak cabinet your mother gave you when she remolded your home, but you need it in the living room and can't afford a new one. It happens; but it's an easy fix. Take some sandpaper and some gorgeous, rich stain and make it happen. You can stain this cabinet, paint this cabinet, or even distress the wood and paint it a beautiful color such as antique mint to create a one-of-a-kind piece that looks completely custom and entirely gorgeous for just a few dollars.
Repurpose Old Pieces
We love the idea of staining or distressing and painting old furniture to change the look, but what about doing that with old pieces and then making them into something completely different with a few additions and subtractions? Remove the drawers and sliders from an old dresser and turn it into a buffet in the dining room. Take the doors off an old cabinet and replace them with glass panels and make a bar. The options are endless, and the results are custom.
Photo by David Crump – WPA Pool/Getty Images