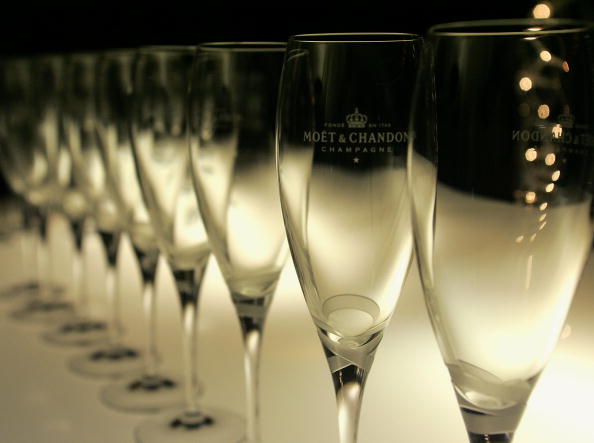 There really is nothing like the last minute to motivate you to get things done, is there? Since you have just hours until the start of your New Year's Eve party, it only makes sense that you would now ask yourself just what you need to do to prepare to host the perfect New Year's Eve party. There's no pressure, of course, but it's often said that this is the first attempt you make in the New Year, and it should be one worth remembering since it is widely believed this sets the tone for the perfect year. Now that you're panicking, feeling pressured and wondering if you should just send a mass text to everyone on the guest list to cancel, it's time to relax. You can do this, even if you do have little to no time. All you have to do to host the perfect party for ringing in the New Year is take our advice. It's pretty stellar advice. You can't go wrong with it.
Begin with Responsibility
The most important thing you can do for your guests to host a perfect party is to provide them with a place to stay or a designated driver. Perhaps you could hire someone to drive them home at the end of the evening or you can invite everyone over for a sleepover after the party ends so that you needn't worry that anyone is driving under the influence. The fastest way to host a party that's anything but happy and memorable and perfect is to be the person responsible for letting someone leave your home under the influence, get behind the wheel of a car and put his or her and everyone else's lives at risk. It is simply not worth the stress of the entire situation.
Make it a Party for All Ages
For many, New Year's Eve is a difficult night to find a babysitter for smaller kids. People are too busy having fun, grandparents have fun of their own and even regular sitters have lives they want to live. This makes a New Year's Eve babysitter difficult to find and very expensive if one is possible to find. For this reason, most of us prefer to find something to do with our kids, even if it's just staying home for the evening. Something that will make your party absolutely perfect is hosting a party with entertainment for people of all ages. For example, we love the idea of designating a movie space for kids with beanbags, popcorn and entertainment so that they can spend the evening watching movies and enjoying themselves with their friends while their parents are enjoying themselves with their own friends.
Have Plenty of Food
The worst thing you can do at any party, and especially a NYE party, is not have enough food. Let's be honest; this is likely going to be the kind of party in which plenty of people will be drinking and enjoying themselves, and that means that they will need a lot of food to help tone down the alcohol in their systems and make sure they are healthy and more able to function without getting sick. You're going to want a menu that's diverse and delish. We recommend that you have a party like this catered. If you haven't already thought of that, however, now is the time to go ahead and call your local deli or supermarket deli and ask for platters of sandwiches, wraps, chicken, cheese, fruit and veggies to be put together for you at the last minute so you have plenty of food. And a few loaves of French bread and baguettes might help, too.
Get Some Bubbly
If you serve different cocktails throughout the night, that's fine with us. However, you absolutely must have champagne if you're really going to have a party that's stylish and perfect for the holiday. We recommend a bottle for every 3 guests to be on the safe side. And you're going to want flutes in which to serve these midnight cocktails. We love the concept of some inexpensive plastic flutes for something like this. The ones with the year emblazoned on the side available just about everywhere right this minute are perfect since you don't want to be up all night hand washing flutes and worrying that someone will drop one and break it.
Create an Awesome Playlist
Sure, you can hook up Pandora to the surround sound and hope that things go well, but it's far better if you get to your iTunes account and make a playlist that will blow NYE out of the water. This is the kind of event that requires a great playlist (or a DJ) so that everyone will feel the need to get up and dance, to have fun and to enjoy their time hanging out and spending time with you and your other friends.
It's all in the Details
A perfect playlist, bubbly, entertainment for all ages if it's that kind of party and a great menu are going to make for a successful party, but not unless you pay attention to the details. It's the small things that make the biggest impact on any party. Let us recommend so New Year napkins (Personalized, if possible) and some gold décor. Some confetti, party hats and even a photo booth you make out of a simple backdrop and some free NYE printables from Etsy that can be printed and cut out, glued to sticks and placed next to your "photo" booth area for fun props will make the biggest difference at your party. We love the concept, we love the idea and we love that you're going to celebrate ringing in the New Year with people who mean the most to you.
Perfection is a blind ambition, so shoot for the stars but don't be disappointed if you land somewhere a little different than what you had in mind. If people are smiling, laughing and enjoying themselves, you're party was as perfect and successful as needed.
Photo by Sergio Dionisio/Getty Images