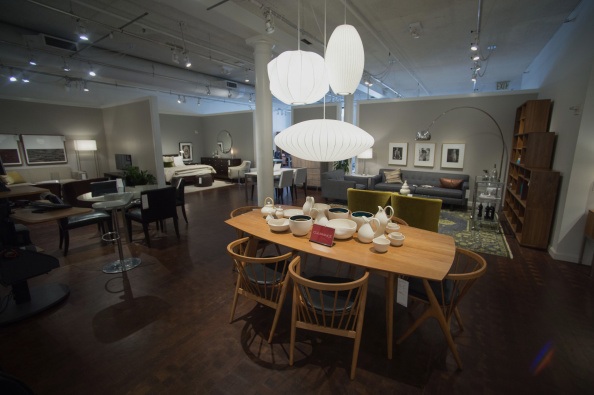 Buying a new house is an expensive endeavor, and furnishing your new home is yet another expense added onto your new mortgage and insurance premiums. However, you can't live in a house without any furniture. So what's a new homeowner to do? Well, you can look into finding some of the more affordable types of furniture available to homeowners when they buy their new homes.
Estate Furniture
When you choose to go to an estate sale, you never know what you will find. You might find that you can pick up exceptionally affordable furniture at an estate sale that you can use to furnish your new home. This includes everything from living room to bedroom to dining room furniture, to office furniture, and to outdoor patio furniture. You might find nothing, but you might find everything.
As-Is Furniture
Your local furniture store has a room – or at least some pieces – that are on sale as-is. What does this mean? This means that these pieces are either floor models that have been sat on and used for months at a time, so they're in slightly less than perfect condition. Things might have small dints, dings or scratches, and the store is looking to sell them as-is for a discounted price. They're new pieces that have never before been owned, they're just slightly imperfect.
Ikea Furniture
It might seem like cheap stuff to some, but you can actually find some quality furniture at Ikea for next to nothing. They do have sales, and their pieces are not that expensive to begin with. Try shopping here for outdoor furniture, tables, bar stools and other pieces to furnish your home.
Shop Online
Believe it or not, the internet is a great place to find furniture you might want to purchase. You can find chairs, tables, desks and other options on websites such as Amazon and Overstock, where they are being offered for sale for a price that's far less expensive than it is in other stores. You can also find multiple sellers on these sites, which increases your chances of finding more affordable furniture.
Go for Quality
This is a tricky one for new homeowners. It's not always easy to shell out more up front, but it will save you significantly to opt for quality furniture from the start than it will to opt for the least expensive and cheapest. Why? Because it might not take a year before you have to replace that exceptionally cheap table because it's made of particle board and becomes damaged with each hot plate or wet cup. A quality table will cost more, but it will last a lot longer.
Photographer: Craig Warga/Bloomberg via Getty Images