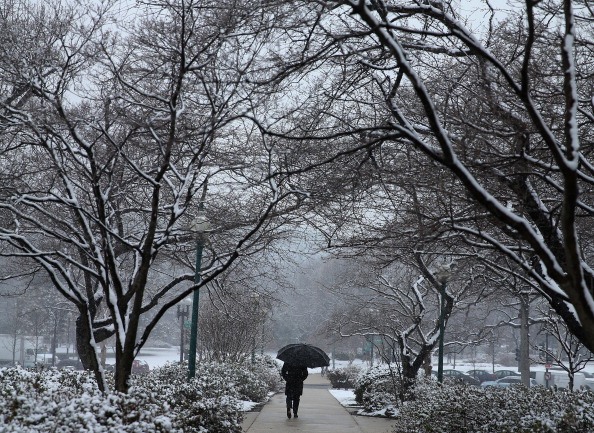 We love winter, because it gives us a fresh start when it comes to decorating. And while there are so many things we can do with our homes to prepare for the holidays, there's often a question as to what we can do to prepare for other seasons in terms of decorating. Winter is the most fun season, by far. At first we get to go all out for Christmas and then we get to choose things that are amazing for the rest of the season. The winter color palette is one of my favorites, and we have some of the best items you need to decorate for winter this year. We're not trying to remodel your entire house; we're just trying to provide you with a few small ideas that can make a big difference. From coffee table décor to coffee bar décor and everything in between, let us help you add a few to-die-for touches to your home this winter.
Gold Polka Dots
A beautiful calendar from Kate Spade, a gold polka dot coffee mug from Etsy or a gold polka dot candle from your favorite home décor store is all it takes to make some beautiful differences in your home. Stack your calendar and coffee mug on a silver tray at the edge of your desk along with a simple mason jar with white tulips and you have transformed your entire home office space.
Black and White and Gold Pillows
In case you missed it, the color of the season is gold. We love Target's collection of beautiful accent pillows that incorporate gold chevron as well as black and white dots and stripes. You can find similar pillows at other home décor stores, and you can order custom pillow covers to redecorate your every day pillows from many different shops on Etsy.
DIY Silver and Gold Pinecones
You can buy them at the local décor store or you can make them yourself. If you have pinecones at your disposal, just pick up some gold and silver spray paint, bake  your pinecones in the oven for 30 minutes at 350 degrees (to kill bugs) and spray paint them. Let them dry and then add them to decorative bowls and vases to place all around your home for beautiful accents.
Tree Branch Bouquets
These are also popular, and you can make them at home which means they are free of charge save for the money you have to spend on spray paint. Silver, gold and silvery blues make for the perfect hue this season, and it's because they look great in every room in crystal vases. Add them to tables, mantles or even to your windowsills.
Plush Throws
These can be found anywhere, but we love them in beautiful colors such a rich reds and burgundy. These will make any room look instantly more comfortable and engaging, as if you are going to curl up with a hot cup of coffee or a nice glass of wine, a good book, a fire and your blanket at any given moment.
Photo by Mark Wilson/Getty Images