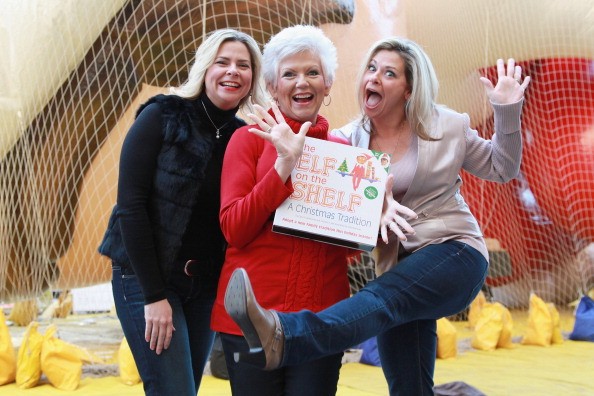 Elf on the Shelf is one of the hottest holiday concepts when it comes to family fun during the Christmas season. Parents love the idea of making sure their kids behave with the help of their own Elf and kids love the naughty mischief their elf gets into each and every night. However, there are always new and helpful ideas that will make your own Elf a little more exciting – and easier – each year.
Make a Calendar
One of the most ingenious ideas associated with the Elf on the Shelf is creating a calendar of events for your elf each night. Anyone with an elf knows that there are thousands of crazy ideas for elves, but it's not always helpful when you've used all your simple ones in a week or two and find yourself remembering that you have to reposition your elf at midnight but you don't have any of the props you need to create your favorite poses. Create a calendar prior to your elf's arrival to help you prepare in advance what you'll do each night and what your elf will need each night so you're prepared.
Arrive in Style
When your elf arrives each year, he or she should do so in a unique fashion. It's always more fun if your elf arrives in an unexpected manner, such as in a box straight from Santa via FedEx. To make it just a little more special, have "Santa" include a few gifts for your kids in the box along with a personal letter letting them know that your elf is so happy to be "home" for the rest of the season.
Names
If you haven't had an elf in the past, you will want to get one this year. Do so early and let your kids name their own elf. It gives them a sense of excitement and pride, and it allows them to feel like he or she really belongs to the family.
Notes
A very cute idea when it comes to creating your elf's nightly "mischief" is to have him write a note. For example, during Christmas last year, our elf was naughty. He got into our daughter's lunchbox and munched on her pretzels and when she found him in the morning, she was furious. That night, Mr. Elf wrote her a very special note apologizing for his naughty behavior and included a gift of M&Ms to help her forgive him. It was her favorite elf prank all season.
Funny Art
Another great idea when you don't have many props because you forget to "borrow" them from the kids before they went to bed requires only a photo and a washable marker. Have your elf draw silly faces on the glass over a family photo to alter the appearance of your kids in the photo. The marker will wash right off in the morning, but the kids will think their new horns and mustaches are hilarious.
(Photo by Taylor Hill/Getty Images)