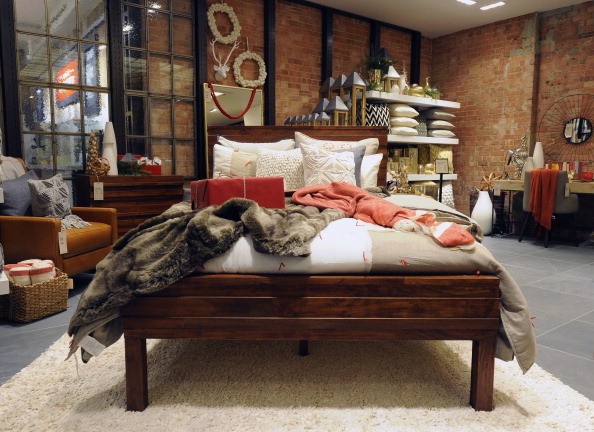 Your home is your haven and it should look and feel not only like home, but like a stylish and elegant home as well. Your home should reflect who you are as a person, who your family is and what you most enjoy. Your home should be all that you want it to be, whether that is bright and cheerful or dark and mysterious, edgy and upbeat or just plain perfect. But none of that is possible unless you do some shopping to find the perfect décor for the home of your dreams. If your budget is just endless, you can shop anywhere you'd like. If your budget is slightly smaller than endless, however, you're going to want to do a little bit of looking around before you commit to anything. Perhaps you might want to know which of the internet's hottest sites have the most fabulous home décor at the best possible prices, and that's something we can share with you right now.
Pier 1 Imports
It's classic and fun, with just enough style to keep it interesting. The color palette this store usually provides shoppers is typically bold and bright, and it's always the kind of place in which you will find what you want at a great price.
Crate and Barrel
This is my absolute favorite place to shop online for home décor at an affordable price. And by décor, I mean gadgets and dishes for my kitchen, and it's where I bought the exact same wine glasses as Olivia Pope (you know…the long stemmed glasses). It's always fun to shop here and the sales are always fabulous.
Home Goods
I love this store in person and online, and I always find the most amazing pieces here. A fun and fabulous office chair for my home office, I found it here. Amazing end tables for our fun family room, we found them here. We find everything we love the most here, and it's just because we always show up here to shop.
Joss & Main
If you've not yet heard of Joss & Main, it's time to start shopping. This online site is sheer perfection when it comes to affordable home décor that's both stylish and a little personal. There is much to choose from, which means anyone will find what it is they are looking for.
Target
We love Target. Everything here is cheap and affordable, and it's always fun. Target is on par when it comes to fun home décor at a great price. It's so much fun to shop here, and it's impossible not to find at least something you have to have right this very second.
Photo by Eamonn M. McCormack/Getty Images for West Elm