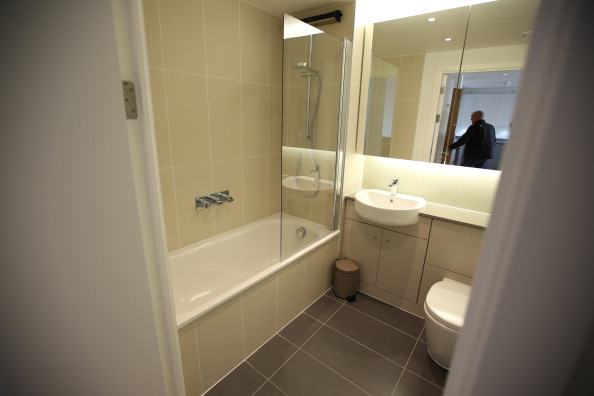 The bathroom is one of the most important rooms in the house, and it's a major selling point. So what do you do if your bathrooms come complete with cheap bathroom vanities that do nothing for the overall look of the room? Well, you could replace them. As a whole, smaller vanities are not terribly expensive, which can mean that you can reface the entire room for next to nothing and create a look that's chic and stylish. However, if that's not in your budget, you can also go about redecorating in a way that will allow your vanities to look a bit more upscale and high-end rather than cheap and unattractive. This is something you can do for yourself or to help stage your home when you put it on the market, which means you're going to thoroughly enjoy the look of your room much more. Here are a few simple ways to dress up cheap bathroom vanities.
Put New Counters On
Countertops are very inexpensive, especially when you have a small vanity. You can change the entire look of the vanity by changing out the top, and that makes a unique difference in the overall effect of your bathroom's look.
Decorate the Mirror
Is your mirror framed? Many mirrors are not framed, and that can make a big difference in the way that vanities look in a bathroom. For example, if you add crown molding – which is very inexpensive and simple – to the exterior of your mirrors, you can change the entire look of your bathroom.
Paint
The wrong color paint on the walls can also make a big, ugly difference in the way that your bathroom appears. For example, too much similarity in color can make everything appear to blend in, which is not always pretty. Try something that complements the color your cheap vanity on the walls and you might be surprised just how much of a difference it makes in your bathroom.
Photo by Peter Macdiarmid/Getty Images