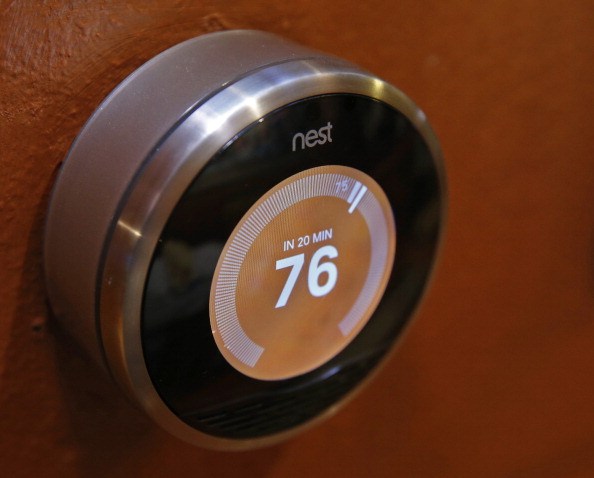 $404.96 – that's how much our utility bill is this month. Perhaps to some that does not seem high, and to others it might seem excessive. Please consider my husband and I as part of the latter. Yes, we are Floridians, and yes, we get hot. Yes, we run our air nonstop during the summer. No, it's never cool enough to open windows even in the rain or the mornings or the evenings (seriously, it's hot and humid and the low is like 89 degrees). And yes, we keep the air at a very cool 73 all day long, bumping it up to 74 at night. In my entire adult life, we've always kept our air this temperature, and our utility bill is always higher in the summer. However, the highest utility bill we've ever paid was $200. So why is it doubled? We have a much larger home now, and that means we pay a much bigger bill. But seriously – this one is expensive. So that leads me to wonder what are some ways we can keep our house cool and comfortable without using the air conditioner?
We can't – it's not in me to turn the air off, ever. But some people are perfectly happy finding alternative ways to keep cool in the hot summer months that involve turning off the air conditioner and getting creative. If you have that kind of ability, take our advice and go for it. Maybe one day I'll be less high-maintenance and I'll be able to do the same.
Shut the Blinds
This does work, you know. I'll tell you a story. We have this massive 72-inch wide (and tall) windows lining the front of our house, as well as a glass door and entry way. We also have 24-foot ceilings in here and three dormers with windows. And at the end of the day when the sun reaches that side of the house, it gets hot. Those dormer windows aim directly into the upstairs hallway, mostly right into the open door of the twins' nursery – and it's warm. Heat rises, so that doesn't help. It can be brutal up there that time of day thanks to all that sunlight pointing into their bedroom. What did we do? We installed wooden blinds on the windows, and we close them that time of day during the summer. The temperature in their room stays much more comfortable now.
If you want to keep your house cooler longer, shut the blinds at night and do not open them in the morning. Your house will feel cooler for hours longer than usual.
Dress Appropriately
I often have to tell my kids that if they're hot, they need to change out of their flannel Christmas Eve pajamas (why they love these in the midst of summer is beyond me). You might think that this advice is not that good, but you'd be surprised just how many people do not dress for the warm weather. Change your clothes and welcome the cool relief of that simple gesture.
Take a Cool Shower
I don't know anyone that loves a cold shower but if you're hot, I can see how you might want to take one. If you're looking to cool off, this might be the best option for you to consider. You don't have to spend a long time in there freezing, but a few minutes might make the heat of the house more bearable for you to endure.
Open the Windows
We're not suggesting that an 85 degree day warrants open windows. And we aren't even suggesting we could open our windows at all this time of year (we cannot…trust me). Even on the coolest, rainiest day of the summer, the air is thick and muggy and miserable and not appropriate for open windows. However, not everyone lives in Florida and has this problem. We were able to open the doors and windows of our rental house in the Tennessee mountains last week on a rainy day when temps were in the 60s and it was spectacular. Think morning, rainy days and evenings if the weather permits.
Turn the Fans On
You'd be surprised just how much you can cool off a room with a ceiling fan. Ours run all the time in our house, and it's immediately noticeable when someone has turned the fan off in a particular room. We turn it back on quickly to reduce the heat and make the room more comfortable.
Go Swimming
If you don't have a pool, head to the store and get one of those inexpensive blue plastic pools. Put it on the back porch and soak in the cool water under the hot sun. The relief and the cool feeling on your skin is so welcome this time of year. You don't need your air conditioner when you have this to use as a way of cooling off. Sometimes just dipping your toes in the cool water is all it takes, too.
Undress
Do it; don't be shy. If you live alone, or you don't have kids or whatever, get undressed and embrace your nudity. It can keep you cool, and it feels a little racy. This is something that can actually benefit you in many ways, since it can greatly improve your marital relations, too.
Turn Off the Stove
I hate the stove and ovens during summer. It's so hot to use them, even with the air on. Keep your house cooler longer by simply avoiding these things. Cook outside or eat fresh meals that don't require cooking of any kind – cool summer salads are a major favorite in my house.
Plant Trees
When we first moved into this house last October, we had a system. In our other house we'd have the windows and doors open early in the morning thanks to the cool air. But by noon, it was in the 80s and we needed to turn on the AC. We had no trees for shade. In this house, we have our own personal jungle of trees. We were able to open the doors and windows first thing in the morning when the house was a cool 72, it would drop to the upper 60s quickly and then warm back up during the day to no more than 74, even when it was 85-90 degrees outside. This is all because of the trees that keep us so much in the shade – we love it, and can't wait for 'fall' again! If you don't have trees, get some.
Get a Cool Drink
It's amazing how quickly a sip of an icy cold beverage can cool you off. Don't take these things for granted, friends. Get some delicious beverages and put some ice in them and cool yourself off when you get a little hot without the air conditioner on.
Photo illustration by George Frey/Getty Images