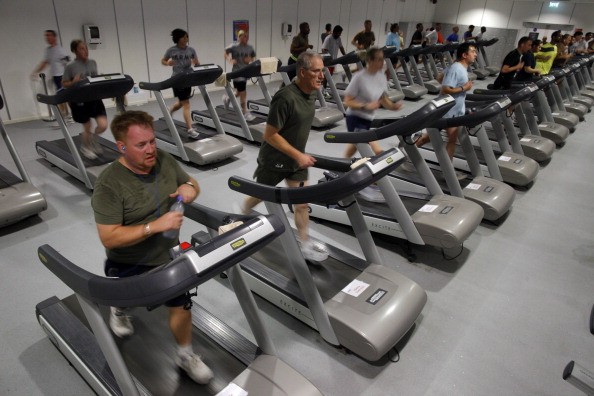 Halloween candy, second and third helpings at Thanksgiving, all things edible at Christmas; it's time to start thinking about a gym membership so that you still fit into your wardrobe by the time Christmas actually arrives. Unfortunately, it seems that the 'fattest' time of year is also the most expensive time of year with all the gift buying, travel and entertainment that happens this time of year. What this means is that many people forgo their health because a gym membership is too expensive. Good news for you, friends, we have a few simple suggestions that are going to teach you how to get a cheap gym membership stat.
Skip the Contract
Sure, signing a long-term contract seems less expensive and more motivational, but at the end of the day, you're going to pay for membership you're not using. Signing a paper that has your monthly fee debited from your checking account is not going to make you go to the gym. It's just going to make you less wealthy when you're paying for something you don't use. Instead, cheapen up your membership by either paying up front or month-to-month.
Play Hard to Get
When it's time to join the gym, ignore the people who call and write and text you. Decline their offer to join by telling them you're not that interested and you're looking at something a little more affordable. Most of the time, they'll offer you something awesome to get you to join. For example, a month free, a discounted fee, a lesser monthly payment, free classes; something great will come your way.
Wait Until Summer
Oftentimes gyms will not charge a membership fee (that one-time fee you pay when you join) during the summer. Why? Because it's nice outside and people want to work out outside during the summer months. The gym suffers, so they're going to do what it takes to get you to join, and it's often much less expensive.
Photo by Paula Bronstein/Getty Images