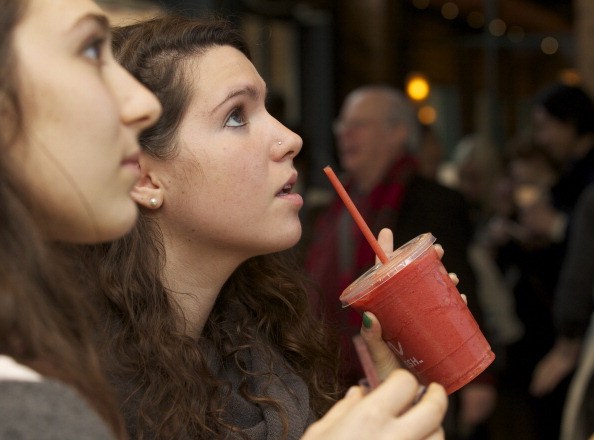 Whether you are participating in a trendy cleanse or you just like the healthy taste of a smoothie, these smoothie recipes are perfect for you. Smoothies are always popular because they're refreshing and healthy, provided you make them the right way. The store-bought smoothies and trendy café smoothies aren't typically healthy, which is why making your own is a healthier alternative.
Strawberry Peach
You'll want to combine 2 cup of bok choy, 2 cups of almond milk, a cup of strawberries and 2 cups of sweet peaches in a blender, starting with the bok choy and almond milk. Blend until the mixture is smooth and then add in your fruit and blend the mixture a second time. Blend as long as it takes until your green smoothie is free of chunks and smooth as possible. It helps to use either frozen strawberries or peaches so that your smoothie is cold and refreshing.
Kiwi Berry
Blend 2 cup of fresh spinach and 2 cups of cold water in your blender. Add a cup of fresh blueberries, a cup of mixed berries, a banana, a kiwi and a half an avocado and blend well. This refreshing smoothie is simple, healthy and packed with many of the important nutrients you need each day to maintain a healthy lifestyle. If you want to substitute a cup of water for a cup and a half of ice, do so to make your smoothie a bit colder.
Peach Coconut
It's a little sweet and very healthy. You'll start by blending 2 cups of fresh spinach with a cup of coconut water. You'll then add 2 cups of grapes and 2 cups of peaches and blend again. What you will end up with is a tasty smoothie that's filled with healthy nutrients. Try freezing some of your fruit prior to making your smoothie so that it's nice and cold, and perfectly refreshing.
(Photo by Stephen Brashear/Getty Images)