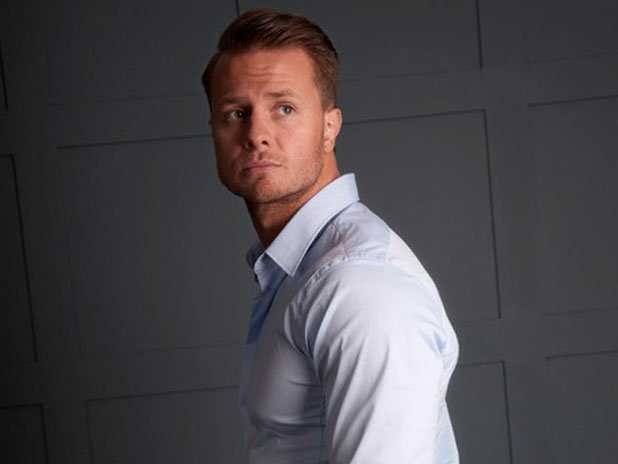 Bobby Holland Hanton is a 30 year old Stuntman and has been doing stunts in movies since the beginning of 2008. After diving through a car in the recent Ford Car commercial, Bobby is currently working on double oscar winner Ron Howard's new picture 'In The Heart Of The Sea' starring Chris Hemsworth, he has performed in such blockbuster action films as "Batman: The Dark Knight Rises", "Quantum of Solace", "Harry Potter", "Pirates of the Caribbean", "Sherlock Holmes", "Captain America", "Robin Hood" and the Oscar winning "Inception", to name but a few.
Luckily we had a chance to get some questions answered from Bobby. Here they are!
1. Tell us about your childhood
I grew up with my mum and 1 sister! I grew up participating in gymnastics. My sister and I were the only gymnasts in the family, and we absolutely loved it; lived and breathed it.
2. Why did you retire from gymnastics?
I retired from gymnastics, unfortunately, because I grew too tall to compete. At the time it was devastating, however I soon found that there were other things that could satisfy my need for an active and physical lifestyle.
3. Did you want to be a professional soccer player?
I did, for a little while, yes!
4. What turned your attention to stunt work?
I actually received a call out of the blue, while qualifying to be a stuntman through a series of skills like Kickboxing, Swimming, Trampolining, Scuba Diving and Gymnastics. I was asked if I wanted to audition to double for Daniel Craig in "Quantum of Solace." It was a dream come true. I went in for four or five vigorous exercise auditions; six weeks turned into six months, and I've never looked back.
5. What's the worst injury you've ever had?
I had a terrible back injury, which ended in surgery; it was no fun at all. I have been lucky enough to not have sustained any substantial injuries in the past few years, thank goodness!
6. How do you keep yourself in shape?
Maintaining a strict balance between diet and exercise is important. I say 80% of the battle is nutrition, and balancing the right food groups. With my background as a gymnast, I prefer body weight workouts, circuit and cardio. You can throw in the weight training when necessary and here and there to bulk up certain aspects – but for the most part, in order to sustain a lean and fit build, press-ups, chin-ups, those sorts of workouts are best.
7. Who is your favorite celebrity to work with and why?
I have had the pleasure of working with some of Hollywood's top, A-list actors. Channing Tatum was great to work with on Jupiter Ascending, a very cool and laid back individual who is extremely talented. I can go ahead and say the same thing for Chris Hemsworth, as I am now working on my third movie with him; we get a long great.
8. What advice would you give to people aspiring to work in your field?
My advice would be to maintain a strict grooming, diet and exercise routine in order to get where you want to be and to stay on top. You are around actors all day long, in a physically demanding atmosphere, therefore you have to be sure you smell good, with products like Dove Men+Care. You have to also make sure you are in tip-top shape, to be able to execute the stunts successfully.
9. Why do you think you put your body on the line so often?
I am an adrenaline seeker; I have been since such a young age. And given my career, I maintain such a strict diet and exercise routine to ensure I am in the best shape possible to perform stunts necessary.
10. What was your favorite stunt you ever performed?
One of the stunts I can say I am most proud of, was the 100 foot free-fall in The Dark Knight Rises. Another would have to be the scene in Quantum of Solace where I was jumping from building rooftop to building rooftop, very high in the air.