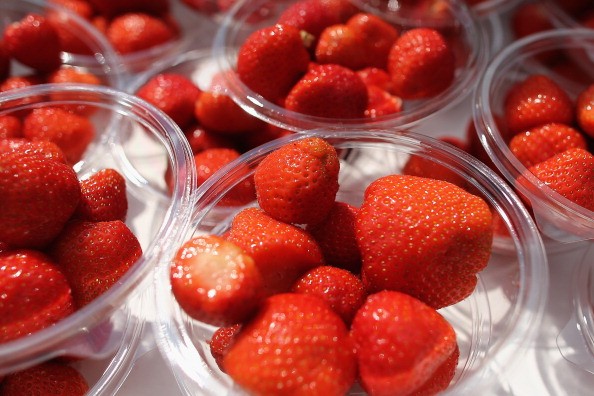 Oatmeal has many great nutrition facts associated with eating it, but it's not always that tasty. You might want to give your kids a bowl in the morning before school, but they might feel that it's disgusting and not want to eat it. It happens; and there is often little you can do about it. However, we have some suggestions that are going to make your oatmeal meals a little bit tastier but still laden with nutrition. Your kids can't argue with eating something that tastes wonderful if mom is encouraging it. Allow us to just suggest that you take a few minutes to consider not mentioning that it's nutritious.
Before you go serving your kids oatmeal, however, make sure that you have some knowledge that the whole grains that make up the meal do contain gluten. If your child has any issues with gluten, this is not the meal you want to start serving this poor kid. If there are no gluten issues in your house, however, spice up this boring dish with one of our great suggestions.
Add Fruit
Face it, kids love fruit. You can add fruit to just about anything and it will make your life a little bit easier and a little bit more delicious. Pick your child's favorite fruit, cut it up and add it to the top of your child's oatmeal for a delicious and tasty treat. You can even make it a game by letting your kids pick their own fruit or getting them to try other fruits on top of their oatmeal each day.
Brown Sugar
Sugar; there you go. Brown sugar, when sprinkled atop oatmeal, is so good. You will just have the most amazing reaction from your kids when you serve your oatmeal with this topping. If you have to, tell them it's sprinkles. Small kids are naturally immune to wanting to eat anything good for them, and parents sometimes make up little un-truths to get their kids to eat better.
Cinnamon
Cinnamon is another simple topping that will significantly increase the taste of oatmeal without causing you any additional work. Kids love cinnamon, and it makes for a wonderful topping. Just add a little sprinkle to the top of oatmeal and serve it; kids will eat it.
Photo by Dan Kitwood/Getty Images