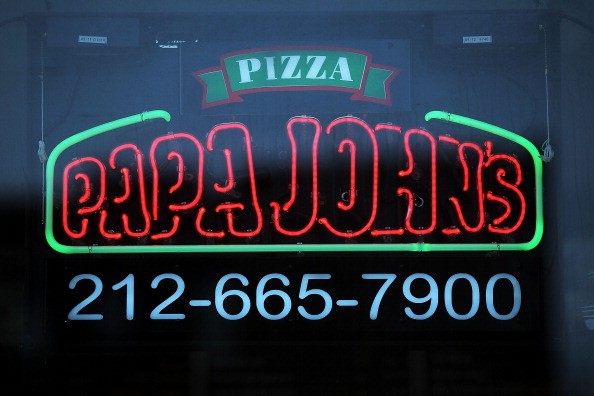 Ordering pizza is a lazy way to handle dinner but still feel as if you are providing your family with at least a little bit more nutrition than a trip to McDonalds. That's just part of the reason Papa John's pizza is so popular – the other reason is their buffalo chicken pizza; it's to die for. Something moms like me, with kids who are picky eaters and a family I want to keep healthy, appreciate about Papa John's is the fact that they keep their nutrition information public so that we know what we are getting ourselves into when we order a pizza for dinner. We know, simply by looking at the menu online, what we are eating and how that particular pizza is made. If you are not familiar with the nutrition information provided by Papa John's, perhaps you would find your mind is put at ease by knowing how the food is cooked, what is included and what is not included. It's going to give you a small peace of mind on nights you're just too busy (or lazy) to cook.
What's Not in the Pizza
According to the Papa John's nutrition information online, there are a number of ingredients not included in any pizzas, sides or desserts. This includes trans fats, BHA, BHT, partially hydrogenated oils and no MSG. There's also no fillers found in anything you will order from this pizza menu.
Allergens
This pizza company wants you to know that there are allergens found in many of their items, and allergens are used in restaurant kitchens to prepare food. This does not mean your food will contain allergens, but the company does offer a guide that will allow you to see for yourself what you might be eating.
Moderation
Finally, the people of Papa John's want you to enjoy the good things in life, but they want you to enjoy them in a healthy manner. For this reason the company offers a statement that all good things should be enjoyed in moderation. There is no need to deprive yourself of the things you enjoy, but there is no good to come from overindulging in those things.
Photo by Spencer Platt/Getty Images