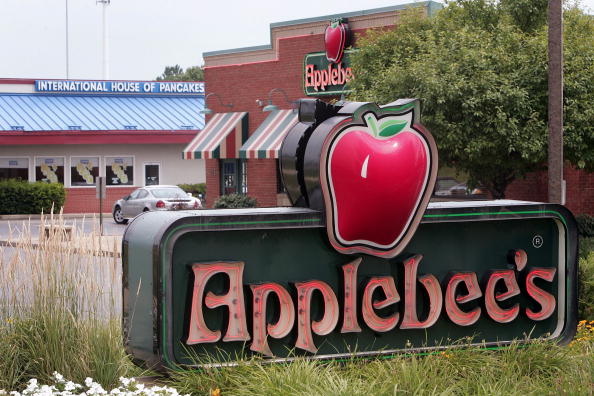 Dining out is a great way to kill your diet and make you feel as if you'll never fit into your jeans again; and it's not just one restaurant. It's all of them that make you feel this way. You might think it's better to have a meal at a restaurant that's not considered a fast food restaurant, but you're not always correct in that train of thought. In fact, some people are surprised to learn that places such as Applebee's have some of the least nutritional items on their menus.
There are, of course, menu options at Applebee's that are listed as dishes with fewer than 550 calories, but sometimes that's not what you want. What it comes down to at a place like this is simple; the serving sizes are much too large and the calorie count much too high. We've taken a look at the Applebee's menu and created a list of recommendations based on nutrition facts from the menu in each category that will let you eat a full-blown restaurant meal without consuming so many calories that you surpass your daily recommended limit in one sitting. If you're going to order something in any of these categories, take our advice and order these items; they have the fewest calories.
Just be warned, however, that even ordering a full meal with appetizers and dessert at a chain restaurant like this means you're indulging too much. Even the smallest calorie meals are going to provide you with a meal that has more calories than any meal should ever have, and that's bad for your health. We've rounded up the appetizer, salad, entrée, beverage and dessert with the lowest calories and your meal would still contain more than 1,500 calories.
Appetizer – 540 Calories
The grilled chicken wonton tacos are the only item on the Applebee's appetizer menu with fewer than 780 calories. This particular dish contains a staggering 540 calories, but it's a dish that's large enough to share. Since it's supposed to be an appetizer portion, you needn't eat a grand total of four or five wanton tacos, so you can cut the calorie count of this dish in half by only having two. That means you'll have approximately 270 calories when you finish with this particular portion of the meal. It's still a lot, yes, but it's far less than eating the entire appetizer plate on your own and consuming more calories before your entrée arrives than most people do a full meal.
It's also important to keep in mind that this is a calorie count that does not include any extras, such as dipping sauces or sour cream. This calorie count is as-served.
Salad – 230 Calories
The house salad is one that has only 230 calories, which is 70 fewer calories than the Caesar salad. Additionally, this is something that you have to order without dressing. Adding dressing to the salad or asking for additional cheese or croutons can add hundreds of additional calories. According to the Applebee's menu, you can add a total of more than 240 calories extra to your salad if you decide to get the serving of bleu cheese dressing that goes with it. Just ask for some balsamic vinegar and you'll be much happier with the outcome – and your waistline!
Entrée – 380 Calories
The Thai Shrimp Salad – as is – has only 380 calories. It's one of the healthy menu options that are designed for those who are concerned with their weight. It is on the under 550 menu, which is a menu filled with items that have fewer than 550 calories. For the most part, the items on this menu are just smaller versions of the regular menu items at Applebee's, and that's what they should be anyway.
You can make any menu item smaller, which will significantly lower the calorie count. The suggested guidelines for healthy meals state that vegetables should take up the greatest portion of your plate, which is just another reason why this dish is so good for you. It's filled with veggies, because it's a salad. And it has shrimp, which is seafood. Seafood is also generally healthier than regular meat and potatoes entrees, so you can almost guarantee you will be more successful and a lot healthier if you choose a seafood option over a regular entrée.
Dessert – 370
The Brownie Bite is the suggested dessert of choice if you're going this route at an Applebee's restaurant. It has only 370 calories, which makes it the "healthiest" dessert on the menu at any given point. Of course, it's better to simply skip dessert when you go out to eat since you really do only get a bite of brownie. It's not a full-sized dessert, which is another reason so many people are determined to order something even larger off the menu.
If you want to save some calories, you could even ask for just plain vanilla ice cream with your meal. The calorie count is not listed for these, but they are far healthier than many other items on the menu.
Drinks – 0 calories
Opting for water is the healthiest thing to drink when you dine out. However, many people would rather have a flavored drink such as soda. Soda is not good for you in any manner, but if you insist on having it and want to lower your calorie intake, diet is going to give you a 0 calorie option. The rest is going to give you an additional 100+ calories in your meal.
Cocktails are also very caloric, especially when it comes to those that have flavored items in them. If you're going to go for a low-cal drink, try something like rum and diet or a low-cal beer such as Michelob Ultra. Either one will still add around 100 calories to your meal, but they're also going to give you the "date night" feeling that comes with indulging in a cocktail at the end of the night.
Photo by Scott Olson/Getty Images