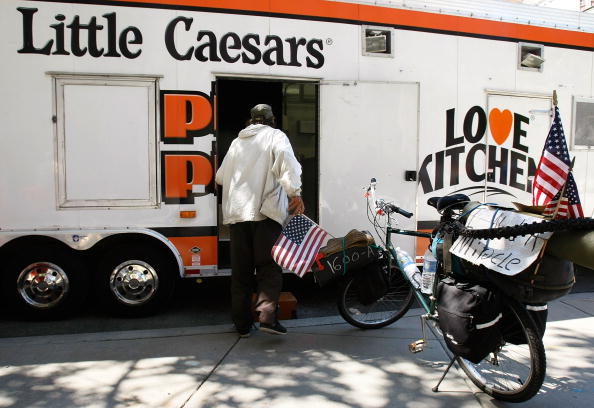 Ordering pizza is the American way. Most of us do it at least once a month – probably more often than that. It's a simple way to get out of making dinner at home, eating on the run and making a quick meal that everyone enjoys. And who doesn't love pizza (besides my very weird 6-year-old)? Pizza is about as American as baseball, and it's fast. Someone else cooks it and brings it to you. All you have to do is just eat it and toss the box. You don't even really need plates if you really want to get out of cleaning. Little  Caesars is one of the most famous pizza companies in the country, and they want you to know a little about their nutrition information and what you're getting when you order one of their pizzas. We all know you don't order pizza for the nutritional value, but that doesn't mean you shouldn't know what you're getting.
Real Cheese
Little Caesar's nutrition information states that everything you consume there that contains cheese is real cheese. The company refers to their cheese as 100% real, not manufactured in any way with artificial flavoring or anything that wouldn't be considered real.
That Meat
All the meat used to make pizza here is USDA-approved. All the meats added to all the menu items are approved by the USDA only after meeting strict guidelines. This means you can rest assured that what you are eating is considered quality meat.
Allergens
If you suffer from allergies, you will appreciate knowing that Little Caesars makes their nutrition information available for all to see. You can see which allergens are used to make each dish so that you can pick and choose which menu options will work best with your particular health needs, allergies or dietary restrictions.
Photo by Alex Wong/Getty Images