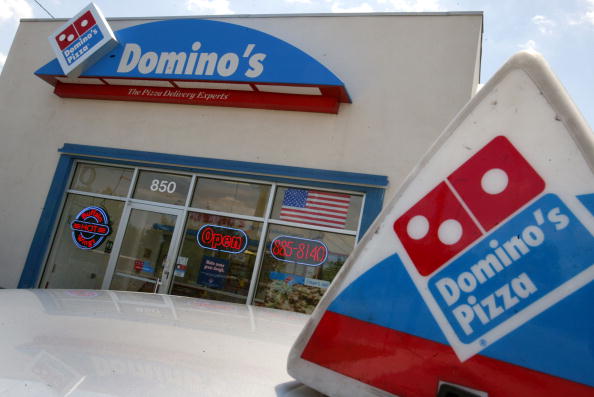 This week might be one of the fattest weeks of the year. It's not like it is any big secret that Thanksgiving is the most popular day for eating throughout the entire year, but it certainly does not help that Saturday is only two days after Thanksgiving, and it's the biggest college football weekend of the year. That's right; it's rivalry week. This is the week your favorite team meets your least favorite time – their biggest rival – for a heated match that will hopefully end in a victory for your alma matter.
It's also the weekend most of us order a bunch of pizza, drink too much beer and sit down to watch the game. Since we're already killing our diets and healthy eating lifestyle this weekend, it's time to think about just what we can do to make sure we eat just a bit healthier this weekend. Since we're not giving up Thanksgiving goodness, we've decided to check with the Dominos nutrition information site to see which items will make our weekend binge a little bit less terrible for our health.
Go Veggie
It's not everyone's favorite, and it does kind of ruin pizza for most men, but you can save a bunch of calories if you go with the veggie version of your favorite pizza – or any pizza for that matter. You'll lower the calories significantly, still get the breaded, cheesy goodness of pizza and enjoy yourself, and you won't feel quite so guilty afterward.
Add Chicken
If you just can't go meatless all the way, add chicken. It adds only about 8 calories per slice according to Dominos nutrition information. This means that a chicken pizza loaded with veggies is going to taste good but not make you feel bad about yourself. It's not a bad deal, and it's kind of the best of both worlds.
Opt for Thin Crust
Did you know that you can save about 50 calories per slice of pizza if you decide to go with a thin crust instead of a hand-tossed crust? The thinner crust makes for a healthier meal all together, and it actually makes it possible for you to have that second or third slice with a lot less guilt in the process.
Photo by Joe Raedle/Getty Images