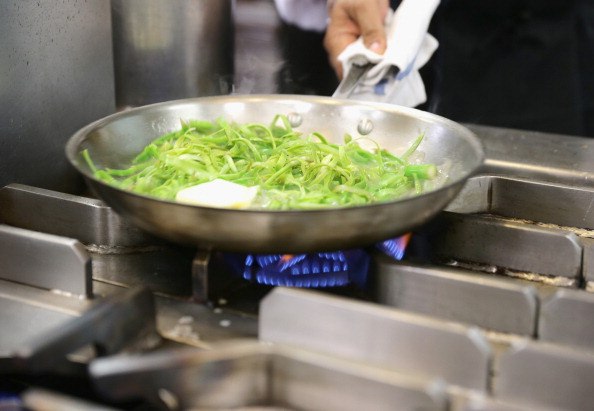 Chicken breasts are healthy, delicious and inexpensive. The number of main dishes you can make with a simple chicken breast is astonishing, and it's something that can be dressed up or down quite the same way as a great black dress (because we love comparisons). A chicken breast can be grilled and served over a beautiful bed of vegetables for a healthy  meal, or turned a bit decadent when fried and served with fan favorites such as mac and cheese or cheesy, buttery mashed potatoes.
Of course, chicken breast is healthy, but you can make it unhealthy. Do not allow yourself to be lulled into a sense of complacency thinking that the meals you're making are automatically healthy simply because they're made with chicken breast rather than pork. How you cook them can change the overall nutrition and nutritional value of a chicken breast, which is why we're here to give you a few simple tips to help you  make the most nutritious and delicious chicken breasts around.
Go for the Skinless
The skinless chicken breast is the healthiest. It's got less fat and fewer calories, and it makes for a much tastier meal. When you add on skin, you accumulate a bunch of less-than-healthy additives that can decrease the amount of good nutrition you're getting from that particular chicken breast. Skinless is always the best option, and it's also a bit easier to cook and eat – it's also more enjoyable.
Skip the Frying
Fried chicken is amazing, and it's a southern tradition. However, it's not good for you. Instead, try to grill your chicken and skip oils. It's not just the oils, however, that decrease the nutritional value of chicken. It's also the breading and the other 'extras' people sometimes use to make their chicken tastier. It works, but it's nowhere near as good for you.
Try Baking
Grilling and baking are the best ways to make sure your chicken breasts are healthy. Allow us to suggest a simple way to bake chicken that might inspire you to do this more often. Simply place a piece of boneless, skinless chicken breast in a pan that already has a piece of tinfoil and slices of fresh lemon. Drizzle just a touch of extra virgin olive oil over the top, add a few cherry tomatoes cut in half, a touch of fresh garlic – minced – and some salt and pepper to taste. Bake the chicken until it's done, and enjoy. It's a simple, delicious dish with plenty of flavor thanks to the healthy additions to the top of the chicken.
Photo by Neilson Barnard/Getty Images for The New York Culinary Experience