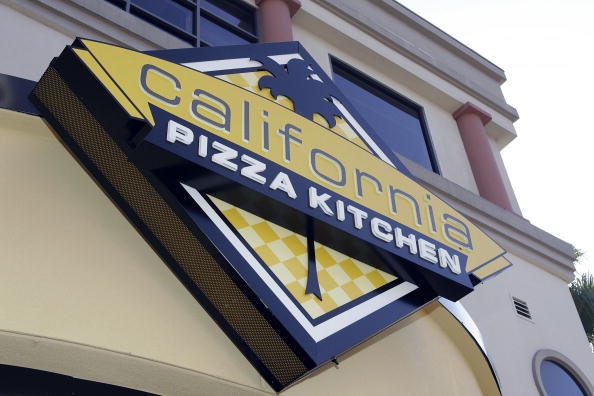 It might not seem like fast food due to the lack of drive-thru, but the California Pizza Kitchen is exactly that. This pizza place might look nicer, taste better and seem healthier than the alternative, but the nutrition information at the California Pizza Kitchen is just as shocking as it is anywhere else. Like most restaurants these days, this location is also just as happy to provide you with a lite fare menu. These menu options are designed to help provide you with additional nutrition, though sometimes you think you're getting something a little better than you really are. The truth is that even at this particular restaurant, the items on this menu are healthier than other menu items. However, they're also a lot less healthy than home-cooked options. For example, if you were to make a salad at home, it's likely healthier than the ones listed on this menu. What we love about the fact that nutrition information is available online these days is the fact that we can see firsthand just how unhealthy the 'lite' menu items really are.
Shrimp Scampi Zucchini Fettucini – 470 Calories
Even though this dish is listed as lite, it still has 470 calories. It's not all that surprising considering it is a pasta dish, but it's listed as a pasta dish made of zucchini, which should make it much healthier than it actually is. You might feel good eating this, but it's not a meal that's going to make you look good in your skinny jeans eating it too often.
Quinoa and Arugula Salad – 590 Calories
Here's a dish you might automatically assume is really good for you. Quinoa is good for you. Arugula is good for you. Together, however, this dish has more calories than the average dinner cooked at home made of healthy ingredients. If you're going to order this dish, you might want to consider sharing it, asking for a smaller portion and getting the dressing on the side each time.
Cedar Plank Salmon – 650 Calories
Salmon is one of the healthiest things you can consume, but a salmon dish with this many calories is a bit excessive. You could make your own at home for far fewer calories, throw in a healthy serving of broccoli and even a small bit of starch, such as oven roasted potatoes and still have a meal with fewer calories than this one.
Photo by Frazer Harrison/Getty Images for Los Angeles Magazine