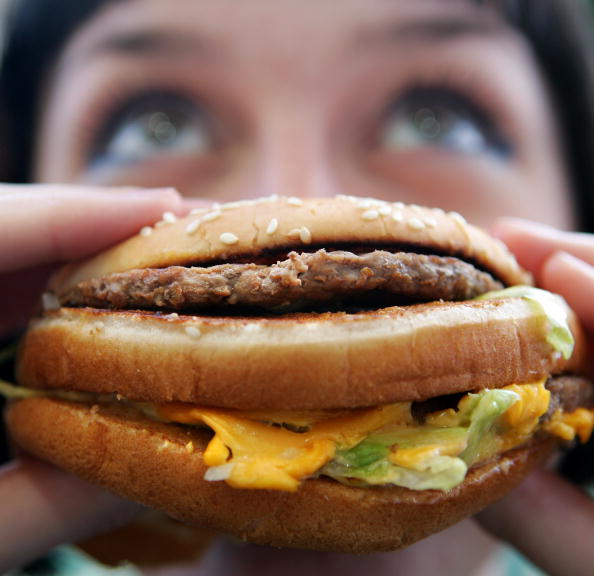 How often do you see parents taking their kids to Sonic for a quick meal? It happens all the time. You get to order food, sit in your car or head to one of the outdoor picnic tables and relax for a few while everyone eats a quick meal. It's convenient, cheap and easy. But it's also terrible for your kids as far as their nutrition is concerned. Sonic offers some of the least healthy menu options around, and it's hard to find something that your kids can eat that doesn't make you feel like a bad parent.
Unfortunately, most people don't realize that they're putting some seriously gross things into the bodies of their children, and so they continue ordering kid meals at Sonic without a second thought given to the nutritional value – or lack thereof – inside each of these items. We've broken down the kids meals at Sonic to show you just what you're putting inside your children's bodies.
 Entrees
Just two chicken strips from a Sonic kids meal contains 200 calories, and that's long before you add on sides and other considerations such as a beverage. A hot dog has an astounding 320 calories, a corndog has 210 calories and that burger has more than 340 calories. If you go with the seemingly healthy grilled cheese, you're looking at 410 calories just for one sandwich.
Sides
If you're going to go with sides for your kids, you're going to want to go with the apples, which have only 35 calories per serving. Just be sure that you don't allow your kids to have the fat free caramel dipping sauce, because it provides an additional 100 calories approximately. The small fries that come with your children's meal contain more than 200 calories alone.
Drinks
We can make this quick and tell you that your kids need to drink either water or milk because they seriously don't need anything but. There is no reason for children to consume sugar-filled juices and sodas, and this information might help you understand precisely why. One juice contains approximately 120 calories and 31 grams of sugar; that's a lot of sugar. A chocolate milk has 160 calories and 25 grams of sugar.
Photo by Cate Gillon/Getty Images