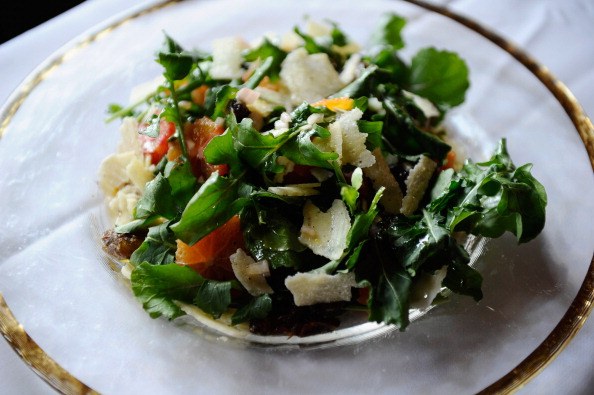 Despite its name, Napa Cabbage is not from the wine country. Napa cabbage is actually an Asian vegetable that kind of-but-not-really resembles regular cabbage. It's longer, different shaped and tastes nothing like regular cabbage. But it's delicious. And it's so versatile you can use it in just about any recipe you love. Here are a few great ideas for making Napa cabbage at home.
Napa Slaw
Instead of using regular cabbage for your next cole slaw recipe, use some Napa slaw. This stuff is so good it will have your family and/or guests begging for more. With a bit more of a crunch than regular cabbage, this healthy alternative is going to make a change in your cole slaw dish for good. You'll never go back.
Tacos
Typically, lettuce is used atop tacos. However, a healthier alternative is Napa cabbage. This healthy green is crisper, which makes it a great contrast to the softness of a taco. It's a flavorful and somewhat more distinct taste than that of your typical lettuce topping, which means you're going to enjoy your tacos a bit more.
Stir-Fry
For this dish, you'll want to peel back the greens until you see the white portion of your cabbage. You will then work to cut the white portion into small squares. Fry them up in a little oil to allow them to soften and then serve them over rice with your favorite stir-fry toppings and sauce for a much more interesting taste.
Spring Rolls
Cut your Napa cabbage into long strips and fill each strip with your favorite filling (hint: Shrimp makes for a great filling!). Add a few rice noodles and some basil, roll your spring rolls up and serve them with your favorite dipping sauce. This is a perfect appetizer or even a great side dish to serve when you have guests over for dinner.
Napa Cabbage Salad
This type of salad uses Napa cabbage in place of lettuce. Create your favorite salad; you can use anything you'd like and enjoy. However, a great idea is to make a Napa cabbage salad with walnuts, strawberries, feta cheese and a few cucumbers. Mix it with some balsamic vinegar and serve it up. It's crispy crunchy texture is sure to be a hit.
(Photo by Kevork Djansezian/Getty Images)