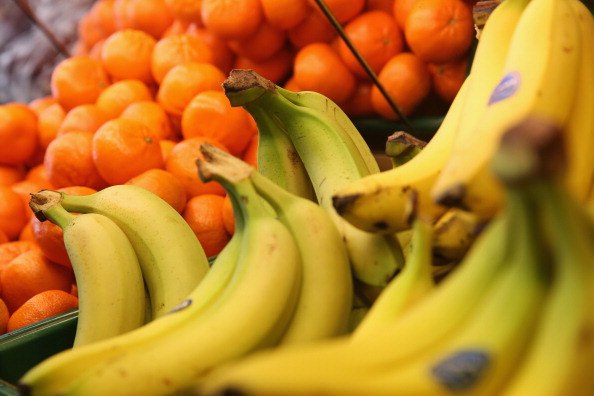 Protein is an amazing source of energy, which is why it's recommended so many times throughout the day. Protein is a great option before you head to the gym, before you have that natural mid-afternoon crash and anytime you need a pick-me-up throughout the day. However, some of us tend to go for unhealthy protein options instead of much healthier snacks. Here are a few great items you can snack on throughout the day that are high in protein.
Fruit and Cottage Cheese
A half cup of your favorite fruit with a dollop of cottage cheese atop is going to make for a great protein snack any time of day. Whether it's breakfast or a mid-afternoon snack, it's a great option. Some of the best fruits to incorporate into this snack include super foods such as bananas and melon. Mixed berries are delicious, too.
Boiled Egg
Not only is it simple to boil an egg and have it for a snack, it's great for your mind and body. The protein packed boiled egg is going to give you the energy you need to face the day, avoid a crash or just fill your cravings for something to eat. If you're really hungry, cut that egg up and place it on a piece of whole wheat toast.
Edamame
It's so good, and it's so good for you; and there is nothing better than that. Edamame, whether you eat it shelled or you work to eat it from the pod, is delicious. It's also filled with protein, which makes it a great healthy snack. Since it's not fatty or filled with sugars, you can eat more of this than just about anything else on this list when you need some extra protein.
Grapes and Cheese
This is a great creative snack. What you're going to need is a small block of cheddar cheese, some grapes and a few toothpicks. Once you rinse your grapes, cut your cheese into small squares and stick one of each onto a toothpick and enjoy. You can pack these ahead of time and keep them in a cooler when you're on the go for a healthy and delicious protein-filled snack.
Mixed Nuts
You have to eat these in moderation, because they are filled with saturated fat. Almonds and pistachios are the best options when you want to mix your fruit. However, you can try any kind of nuts together as long as you keep your serving to a half cup or less.
(Photo by Christopher Furlong/Getty Images)