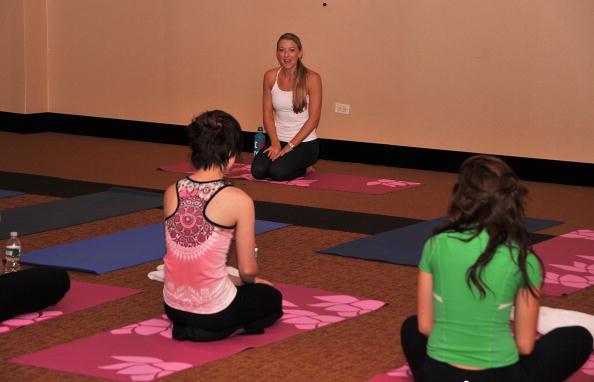 Living healthier and being healthy are goals everyone should have, but not all of us do. Maybe we aspire to become healthier so that we are healthy longer, but we aren't always good at it. Some of us are actually pretty bad at it (for example, thinking that we hate our thighs or arms as we munch on a fast food burger from the drive thru). Fortunately, sometimes all it takes is a little motivation to encourage you to become healthy.
For Your Kids
Not only do your kids need you healthy so that you'll live a long life for them, they also need you to be healthy to set a good example for them. If you're not big on good health, your kids probably won't consider their own health very important either. For example, it's difficult to teach kids to eat well when all they see is mom and dad skipping the veggies, drinking soda and ignoring exercise.
For Your Future
Aside from wanting to live a long and healthy life, you're going to want to live one that's worth living. It's no fun to grow up and older if you're unhealthy and can't enjoy it. Wouldn't you rather spend time with your grandchildren running around the yard or touring amusement parks than sitting at home in your rocking chair hardly moving because your body is deteriorating around you?
For Happiness
There are plenty of things in life that can bring you happiness, but none are quite as good as good health. What's not to be happy about when you're healthy? You'll have less stress, less anxiety and fewer signs of depression to deal with, which means you'll live a more enjoyable and memorable life. Being healthy is about being more than just good looking and thin; it's about being healthy and living a good life.