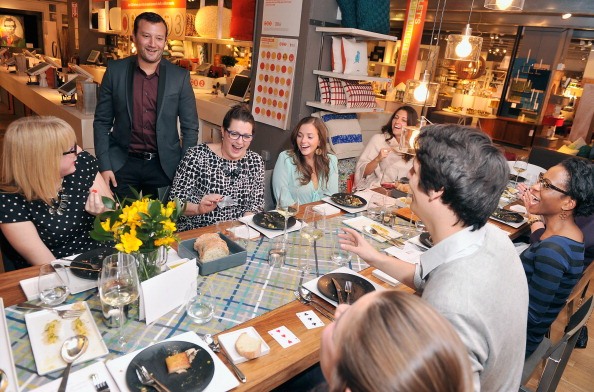 Sometimes the cost of dinner at home is just as much as it is in a restaurant. Let me tell you a story; my husband and I have friends with whom we used to meet out for dinner every Wednesday night at our favorite restaurant. Dinner for the two of us was usually around $80. When we began having kids more than six years ago, dinners out turned into Wednesday night dinners at home. We alternate houses each week, and when it's our turn to host, the cost of shopping for ingredients for four adults and six kids (two infants who don't even eat real food yet) is around $150. It would be less expensive for us to just go out, but it's so much more enjoyable to stay home with that may kids running around.
Dinner doesn't have to be this expensive every single night, however. We have a suggestion for three quick, simple and inexpensive dinner recipes that will have you excited to get home and cook, and even more excited to head to the store and buy the ingredients since each of these meals will feed your entire family and for less than $20 a meal.
Bowtie Pasta
All you need to do here is cook a box of bowties according to instructions on the box, sauté some minced garlic in olive oil, add some salt to taste, toss in a few cherry tomatoes halved  and let the mix sauté for about 7 minutes and then pour this mixture on top of your pasta when it's finished cooking. Add some freshly chopped basil and some parmesan cheese – grated fresh – to the top and call it a meal. You can even add some grilled chicken if meat is a must.
Sausage and Peppers
This is a favorite for my husband. All I do is cook some penne pasta according to the package. While that's cooking he grills a few sweet turkey sausage links and I sauté sliced red, green and yellow peppers in olive oil, along with a half an onion, just until it's a bit soft. We mix that veggies, the sausage and the pasta together, add a bit of salt and pepper to taste and we are done. It takes about 20 minutes, tops.
Spaghetti
If you're looking for cheap dinner ideas, this one should top the list. You need a box of spaghetti noodles, a package of ground beef or ground turkey, and some sauce. That's it. You make it all according to the instructions and you put it all in a bowl and enjoy. It's cheap, delicious and easy to make.
Photo by Stephen Lovekin/Getty Images for CB2