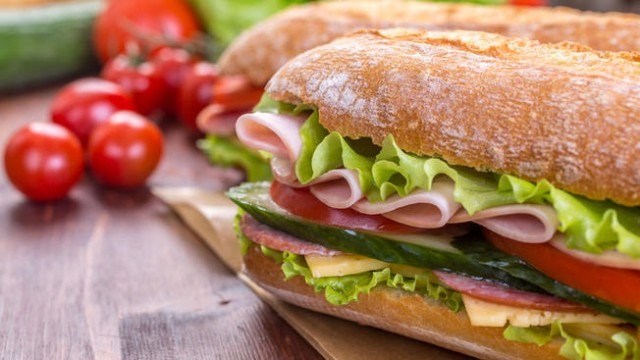 Happy National sandwich day!  No, seriously.  It's really national sandwich day.   For those of you who don't believe us:  National Sandwich Day is observed annually on November 3. The sandwich is believed to be the namesake of John Montagu, 4th Earl of Sandwich, following the claim that he was the inventor of the sandwich.  This day honors one of America's most popular lunch items. Before being known as sandwiches, the food seems to simply have been known as bread and meat or bread and cheese.
Now that we have that out of the way, you might want to take advantage of what National Sandwich day has to offer.  Many big chains are having special deals today so if you run out your door you can hopefully get to all of these in time!  Here are five deals you can get today.  Good luck!
Head to your neighborhood Subway with a friend for a BOGO bargain. Buy one sandwich and get one free with the purchase of a 30 oz. drink.
Pull out your smartphone and download Capriotti's app to be automatically entered for free hand crafted sandwiches for life. That's like National Sandwich Day — everyday!
Chick-fil-A is offering free dessert to all sandwich seekers. Enjoy a cookie on the house with the purchase of a sandwich today. Check your local franchise to see it it's participating.
You're going to have to do a little work if you want a free sandwich from Quiznos. The sandwich chain says the person who leaves the best comment on their Facebook page will get hooked up. 
All you have to do to get a free sandwich at McDonald's is download their app.