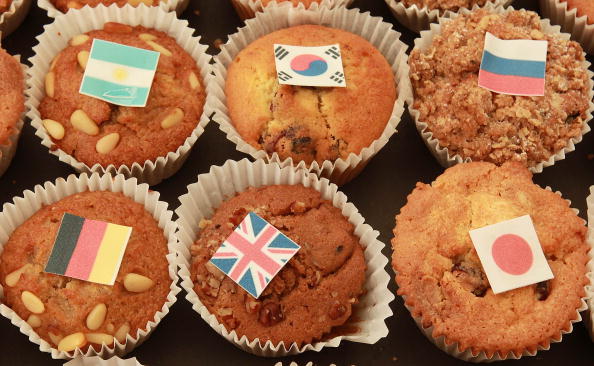 Everyone knows that protein is good for you. Not only is it something the body needs daily to properly function, it's something that you have to have in your diet to help you live a long and healthy life. Protein helps your hair and nails grow thick and nicely, it helps your skin glow and it makes you feel good and energized. If you're not getting enough protein in your diet, perhaps you might consider a simple addition of some healthy and delicious protein muffins. You can make them when you have the time and have a full week's worth of breakfast or snacks. We have a delicious recipe for apple cinnamon protein muffins that will fill you up, make you feel good and it will do it while tasting more like a treat than something your body needs. All you need is a little time, a few ingredients and a kitchen and you can make these muffins before the week starts so that it starts off on a good note.
What You Need
2 cups oats
1 apple (cut into small pieces)
2 tbsp. protein powder
4 egg whites
1 cup Greek yogurt
6 tsp. truvia
1 tbsp. cinnamon
1 tsp. baking powder
Salt to taste
Start by turning on the oven to 350 degree. You will want to prep your muffin tin while you wait for the oven to preheat. Once finished with that simple task, go ahead and put all your ingredients into your mixer and let it go to town. Once complete, divide the batter into your muffin tins and put them in the oven. They'll need to back approximately 15 minutes. Remove the muffins from the oven and allow them to cool off before you decide to start eating. They're delicious, and your house will smell like fall.
Photo by Peter Macdiarmid/Getty Images