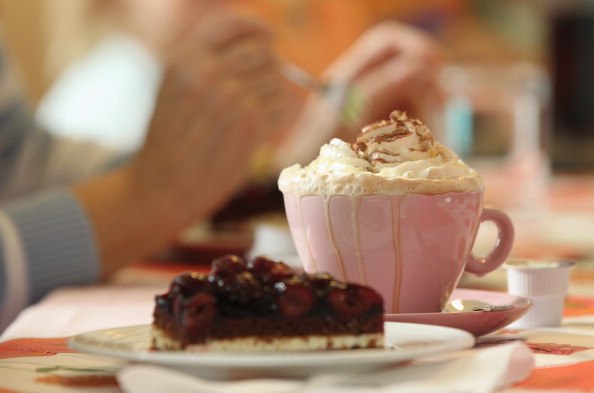 Buying something already made or picking up the half-made ingredients and finishing it up at home is not the same thing as a good old fashioned recipe for coffee crumb cake. This is a recipe that is so good it is going to knock your socks off and ensure that you are never without a decadent morning treat ever again. Of course, not everyone has the desire to make a good old fashioned coffee crumb cake from scratch all the time, and that's perfectly understandable. Our schedules make it difficult for us to engage in time-consuming activities on a regular basis, but this time of year it's such a special treat to spend a little time in the kitchen making something special for the family from nothing. Christmas is next week, and you're going to want something to serve the morning of so that your family is well-fed in between waking up and getting ready for dinner. We have an amazing old fashioned crumb coffee cake recipe just for you.
What You Need for the Crumb Topping
2.5 cups flour
1 cup sugar
1 cup butter melted
¼ brown sugar
Salt to taste
1 tbsp cinnamon
1 tsp vanilla
¾ tsp almond
You are going to make this first so that it has time to harden while you make the bread. In a bowl, mix all your dry ingredients and then add all your liquid ingredients to the mixture, mixing well. It will not be soft and smooth. It will be crumbly and will not stick together. This is what you want, so leave it alone once everything is mixed together.
What You Need for the Cake
½ cup soft butter
1 cup sugar
2 eggs
2 cup flour
1 cup sour cream
½ tsp baking soda
½ tsp baking powder
Salt to taste
1 tsp vanilla
Star by turning your oven onto 350 degrees to preheat and then grease a pan that's approximately 9×13 inches. You will do the same thing here you did with the topping; mix the dry ingredients first in one bowl and then set it aside. Next, in another bowl, make your butter and sugar by creaming it together with a mixer. Then add the eggs and mix again. Next, add the sour cream and the rest of your wet ingredients and mix. Gradually add the dry mixture to this and mix until it's completely mixed together. Pour it into the pan and add the crumb topping generously to the top.
Bake this for approximately 30 minutes before removing it, allowing it to dry and then sprinkling just a taste of powdered sugar to the top.
Photo by Sean Gallup/Getty Images