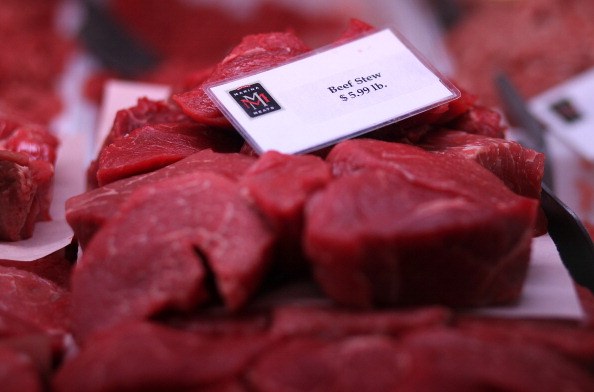 If you have yet to discover the wonder that is the crock pot, then you need to get that thing out and get started. It's going to change your life. One of the most life-changing meals you'll learn to make is beef stew. It's not that hard to make without the crock pot, but it's so much simpler to make with it. Imagine coming home at night after a long day of work. You're tired. You are exhausted; quite frankly, you want to pour a big glass of wine and move past the rest of the day. But you have that whole issue with your family; they have to eat and they're not feeding themselves. Now imagine walking in the house and being hit with the lingering smell of beef stew – decadent and flavorful, rich and aromatic. Suddenly the day is better; you have a meal already waiting on you. All you have to do is eat what's in the crock pot and be happy with your life. And everyone else can put their bowl in the dishwasher on their own, leaving you with one dish. Life does not get any better than that when you're not on vacation somewhere fabulous. Now let us share with you an easy, delicious crock pot beef stew recipe.
What You Need
1.5 lbs. beef cut into 1-inch pieces
¼ cup flour
Salt and pepper to taste
1 clove minced garlic
Bay leaf
Paprika to taste
2 tsp. Worcestershire sauce
2 tsp minced onion
2.5 cups beef broth
3 diced potatoes
4 sliced carrots
4 chopped celery stalks
Here is where things get really simple. Take all these ingredients and shove them in to the crock pot at the same time. Put the lid on the crock pot. Plug in the crock pot. Now go ahead and turn it on to high for 4-6 hours or low 10-12 hours. When it's done, it's done.
Here's a video for added help:
Photo by Getty Images