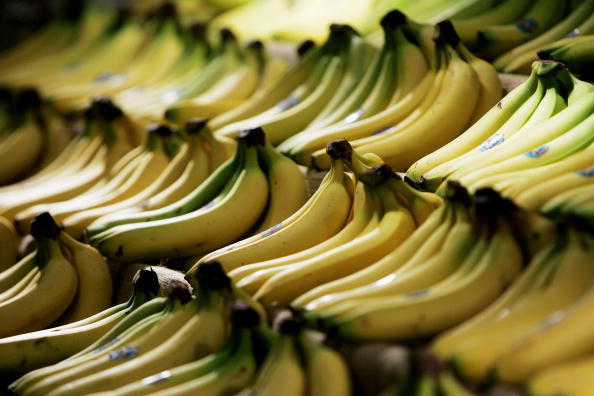 There is something magical about this time of year; the time when the holiday lights begin the glow, the sun sets early and the desire to bake comes out in full force in kitchens everywhere. There's something so comforting about baking during the holidays. Perhaps it's the smell of baked goods that takes us back to our childhoods, when life was simple and carefree. Perhaps these smells are, for most of us, associated with the holidays because of our mothers and grandmothers and fathers and grandfathers and holiday gatherings with the family.
Whatever it is, there are a few great recipes (and smells) that just make everything smell like the holidays; banana bread, apple pie and cinnamon rolls. We love all three, but today we are going to share with you the simplest, moistest and most delicious banana bread recipe you've ever tasted. This recipe has been tried by me and loved by my family (even I think it's good, and I don't care much for banana bread). From my kitchen to yours, welcome to your new addiction.
What You Need
1 Box Yellow Cake (buy the Pillsbury moist supreme – and no, they're not paying me to say that)
2 large eggs
3 overly ripe bananas
¾ cups nuts (your favorite, but pecans and walnuts are both amazing – maybe mix the two?)
Now that you're eyebrows are raised and you're wondering why you're making bread out of cake, let me remind you that I did not say this was a hardcore recipe; just a really moist one. And it's my grandmothers, so there. Okay, it's my cousin's wife's grandmothers, but she's an amazing baker.
Prep Your Bread
If you don't have a KitchenAid, get a hand mixer because it'll work just fine. I mean, you will work more, but the whole process will work without issue. Toss the bananas in there and mix them until they're, well, mixed. Duh.
Next, toss the rest of your ingredients in the bowl and mix them all together.  You are done mixing your batter and ready to cook.
Bake the Bread
The first step is to preheat the oven to 350 degrees. You will have enough batter to make one really big loaf of bread or two smaller ones; it's up to you. Either way, you will need to spray them down heavily with nonstick cooking spray or butter (Paula Deen-style). Fill the pans and bake them for 37 minutes. If you use a larger pan, you'll want to add about 10 minutes to your bake time, though we recommend you check it with a toothpick to allow for oven variations and size variations. Now, eat it and enjoy when it's cooled off a bit. You'll fall madly in love, and no one has to know it's not completely homemade!
Photo by Bruno Vincent/Getty Images