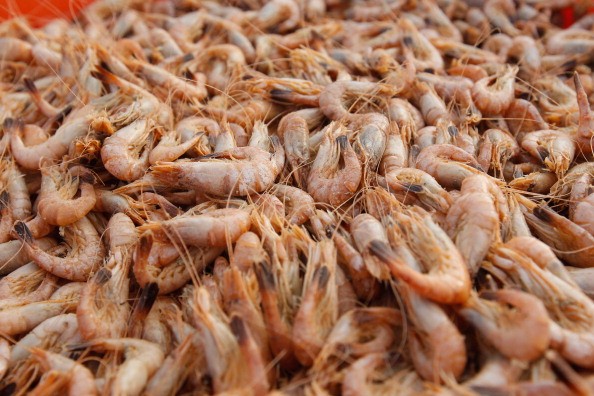 Not everyone loves seafood, or all seafood, but for those of us that do there is nothing like shrimp. Living less than 7 minutes from the Gulf in Florida, my house is one that is filled with fresh seafood all the time and our perpetual summer and weekends spent on the boat for about six months at a time make it impossible for us to not eat shrimp regularly. And we have to say that you should get it fresh; never frozen. With that said, the weather here is absolutely beautiful right now and we have been eating shrimp, making crab legs and enjoying the beauty of surf and turf and beautiful sunsets from our back patio for about a month now in the sweet feel of summer come early – or on time around here. And we thought we'd share with you one of our favorite fresh shrimp recipe that's simple, sweet and so good you just can't deny wanting to make this all the time. Get ready, because you're about to become addicted.
What You Need
1 pound peeled, deveined shrimp
3 tbsp. olive oil
4 cloves of minced garlic
1 lemon – just the juice
Dried oregano, basil and salt and pepper to taste
¼ cup fresh parmesan – grated
Freshly chopped parsley
Turn on the oven to 400 degrees and get started. You're going to use your oil to coat your baking sheet and then you're going to put the shrimp on the sheet making sure none overlap. You'll then take your olive oil and spread it evenly over the shrimp, followed by your garlic, oregano, basil, salt and pepper. From there, you will then add your parmesan and then shake your pan to make sure it all mixes up quite nicely.
You are going to need to let it sit in the oven for approximately 7 minutes until the shrimp becomes  pink. Place it in a serving bowl, squeeze your lemon juice over everything and then top with some of that fresh parsley. Enjoy – time and time again.
We've included a video to help you learn how to peel and devein shrimp if you can't find them already done this way:
Photo by Christopher Furlong/Getty Images