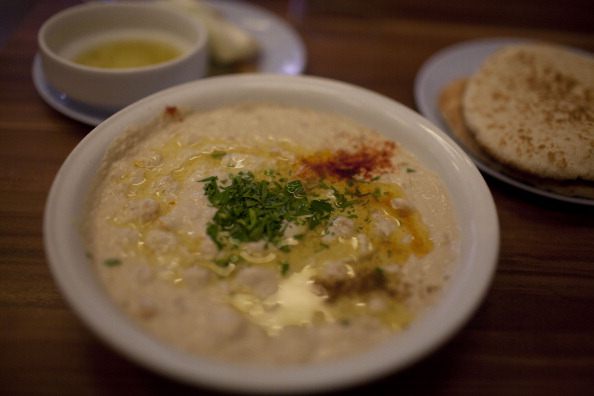 If we are honest here – and we can be honest here – those of us who adore hummus usually take the cheap way out and buy our own. I mean, who has time to make hummus when someone else at the deli/bakery section of your favorite supermarket already did all the work for you? We live in a very right here, right now society, and I think I just proved that point with my last sentence. There's like 3 ingredients in hummus and I essentially just said that it's too much work to find them all and actually make this simple appetizer. How lazy of me.
Hummus is good; it's healthy, and it's delicious – and it's always appropriate. For that reason, we should all really learn how to make our own. It's far better than traipsing to the store when we run out. Instead, we can keep ingredients at home and whip it up in a second. But how do we make it as good as the hummus at the store? Easy; pick your favorite hummus recipe and then implement this super amazing tip for perfecting hummus and making it completely amazing.
Cook Your Own Chickpeas
And now we are back to the lazy factor; if you do make your own hummus, you buy premade chickpeas in a can, don't you? Yes, I thought so. It's fine, but it's not amazing. The trick is to cook your own fresh chickpeas. You'll want them fresh, you'll have to soak them in water overnight and then you actually have to cook them, but it will all be worth it in the end.
I told you it was so simple you wouldn't be able to believe it. Really, though, the biggest tip you will ever receive to making your own hummus is to cook your own (fresh) chickpeas. There is more flavor, it's easier to work with, and the outcome is unbelievable. I told you it was simple to the point of ridiculous.
Photo by Lior Mizrahi/Getty Images