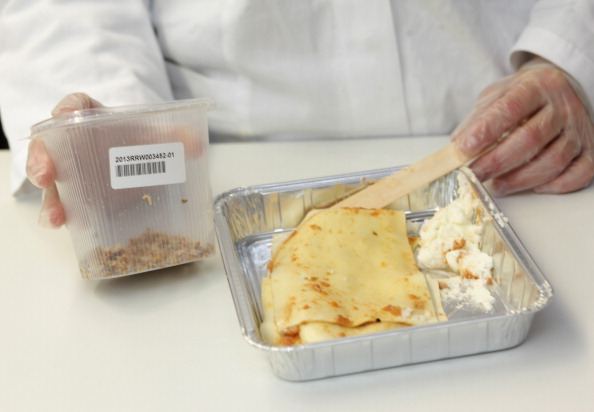 Lasagna is the ultimate form of comfort food. It's the perfect recipe because it can be made at home, frozen, reheated, re-baked and taken care of so easily. It doesn't take much time to make, and it's so delicious. It's perfect for those with new babies, those who move into a new home and those who just need some quick meals they can toss in the freezer and eat at will. Read on for a simple lasagna recipe that will change your life.
What You Need
2 cans tomatoes
1 onion
3 cloves garlic
1 lb. ground beef
Oregano seasoning
Crushed red pepper
Salt and pepper to taste
Basil
1 package noodles
1 lb. mozzarella cheese
½ lb. parmesan cheese
1 lb. ricotta cheese
Prep Your Meat Sauce
The first step to making lasagna is to prep your meat sauce. You will do this by browning your meat in a pan on medium heat. Once it's browned completely, add your onions, garlic and seasonings to the pan and mix it all together. You will then transfer your mixture to a pot and add your tomatoes. Mix it all together and allow the mixture to warm on low heat for the time being.
Prepare Your Noodles
Take your large lasagna noodles and put them in a big pot of boiling water. They need to be cooked well, but not allowed to get soggy. It's helpful to follow the al dente cooking instructions on the pasta package. Once these are done, drain them and start assembling your lasagna. Please note that if you bought blocks of cheese, you will need to start grating the cheese while your pasta is cooking.
Spray a 9×13 baking pan with Pam. Preheat your oven to 400 degrees. The first step is to place just enough of your sauce in the bottom of the dish to cover it. Then you will lay four big noodles on top. Then you will spread some of your ricotta cheese on top of the noodles. Add mozzarella on top of that and then parmesan on top of that. Next, pour some more sauce over your cheese and add another layer of noodles. Follow this process a total of three times.
Pop your lasagna in the oven and let it cook for 40 minutes. It needs only 10 minutes to cool before you can serve your delicious lasagna.
Here is a video that can help:
(Photo by Juergen Schwarz/Getty Images)