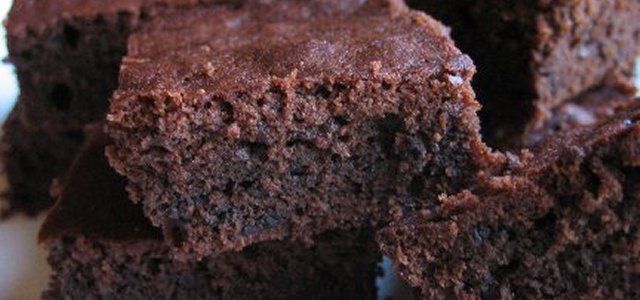 March 17 is St. Patrick's Day, as most people know. It's one of the few holidays throughout the year that always arrives on the same date so there is no mistaking the fact that it's here and that it's going to be a day most people celebrate. Even if you're not Irish, you probably celebrate this particular holiday for no other reason than the fact that you get to drink a lot of beer and have a lot of fun. It's a novel concept. But if you're not planning on going out, or you are and you have to bring something with you, we have a great recipe for delicious, fudgy Guinness brownies that will knock your socks off. They taste amazing, they look amazing and they're filled with beer, which makes them the perfect holiday drink for anyone looking to celebrate the holidays with a nice drink and some decadent chocolate. Even if you're not a beer drinker, you're going to love these brownies.
What You Need for the Brownies
¼ cup vegetable oil
¾ cup Guinness beer
2 cups sugar
1 cup flour
2/3 cup dark cocoa
1 tsp. vanilla
½ stick salted butter (melted)
2 eggs
What You Need for the Ganache
5 oz. semi sweet chocolate
2 tbsp. butter
2 tbsp. Guinness beer
¼ powder sugar
You'll want to start by heating the oven to 350 degrees and spray a baking pan approximately 9×9 with cooking spray.
In a large bowl you will mix the oil, beer, vanilla and sugar before adding the butter and the eggs. Then add the flour and cocoa, mix well and then add the eggs and stir. Pour everything into your pan and begin the prep for the ganache, but not before baking this mixture for approximately 35 minutes and allowing them to cool completely.
While this is happening, go ahead and make the ganache by mixing everything but your powder sugar into a microwave safe bowl and microwave it – stirring frequently – until it all melts just right. Then you will add the powdered sugar, mix it and add it to the top of your brownies and serve them to your guests. It's magical (pun intended).
Photo by Charley Gallay/Getty Images