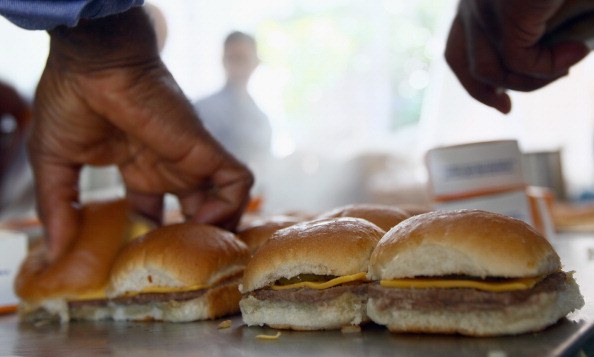 So here's the deal, some people just don't like to eat meat. Some people don't have an issue with meat, but maybe they want to eat something a little healthier from time to time, so they're looking to improve their diet and lifestyle with more veggies and more fruit. And maybe they're just looking to go ahead and start a healthier chapter of their lives all together. Whatever you are doing and for whatever reason does not matter, especially once you try this amazing veggie burger. The recipe is so simple, so delicious and so good that it's virtually perfect every single time. Not only will you fall madly in love with our loaded veggie quinoa burgers, you're going to want to share them with everyone you know. And guess what? Everyone is going to love them. You can serve them as you normally would a burger with kaiser buns, or you could go ahead and you could serve them wrapped in lettuce or romaine for a little added good health.
Here's What You Need
½ cup quinoa (uncooked)
1 diced carrot
4 sliced scallions
2 cloves minced garlic
1 can black beans (drained and rinsed)
¼ cup Italian breadcrumbs
1 large egg (beaten lightly)
1 tbsp cumin
1 tbsp olive oil
Salt and pepper to taste
Start by placing ¾ cup water into a small pot and allowing it to come to a boil before adding your quinoa. Then cover the dish and allow it to simmer on low for approximately 13 minutes until all the liquid is completely gone. While this is cooking, use a food processor to chop your carrot and then all the rest of your ingredients. You'll want it all mixed but a bit chunky. Once you get this texture, go ahead and make yourself four patties. Cook them in a skillet with a little olive oil for about 8 minutes on each side and then serve them however you see fit.
Photo by Win McNamee/Getty Images