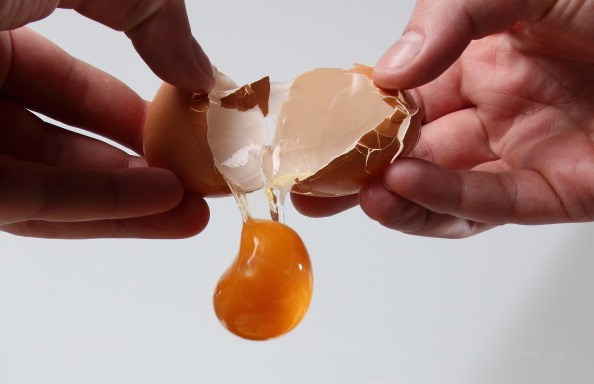 Spring has officially sprung and that means it's time to bust out your favorite spring recipes, like that amazing frittata you've been making for years. Only this year we think that we could all do with a little additional health by way of a meatless frittata that contains only things that will make you feel good about yourself and not at all guilty about this delicious indulgence. We're here to share with you our favorite simple recipe for a delicious meatless frittata that will knock your socks off and have everyone that tries it begging to share the recipe. Get ready to be impressed; even without meat it's amazing, and that's not something you can say about every dish. It's not going to take long to make, it's a lot healthier and it's a lot prettier without the meat. And here we go with this amazing recipe.
What You Need
2 tbsp olive oil
1 onion diced into small pieces
6 small potatoes cut into fours
½ lb asparagus cut into small pieces
2 tbsp thyme
10 eggs beaten
½ cup milk
1 tbsp baking power
Salt and pepper to taste
1 cup shredded cheddar cheese – white
Before you begin working with your ingredients, go ahead and make sure you have the oven turned onto 375 degrees. You'll also need a large skilled placed over your stove top on a medium to high setting. In this you will place your olive oil and your potatoes and onion. The cooking time for this depends largely on your onion and your stove, but you'll want to stop mixing it around when the onion becomes translucent before you add the asparagus to the mixture. You'll want to go about five more minutes with this, just until your potatoes brown a bit. When this happens, turn down the heat to a low to medium setting, add your thyme and stir periodically.
While this is happening, go ahead and put your eggs and milk together and stir, adding your baking powder and salt and pepper when it's combined. You'll then pour this mixture into your skillet and mix everything together very well. The bottom should set in about two minutes time, and that's when you're going to transfer your mixture to the oven with the cheese on top. It'll need approximately 25 minutes in the oven. Let the dish cool and then serve. It's a delicious recipe.
Photo Illustration by Andreas Rentz/Getty Images