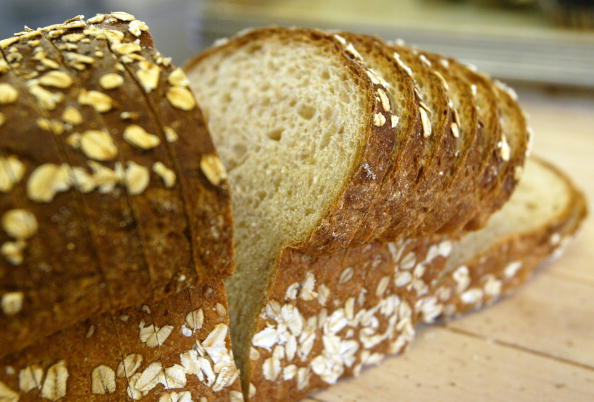 The Paleo diet is not a new one, but it is one that's trending at the moment. The premise behind this diet is that we should eat like our ancestors from the Stone Age. Basically, if it wasn't available then, don't eat it now (think processed foods and refined sugar). Back then there were no stoves, ovens or toasters, so bread wasn't an option. Today, bread is not something Paleo dieters consume. However, it's difficult to ignore it completely, which is why there are Paleo bread recipes now. Try this one for a delicious alternative to the white stuff.
What You Will Need
2 cups almond flour
3 tbs coconut flour
¼ flax meal
Sea salt
½ tsp baking soda
5 eggs
1 tsp coconut oil
2 tbs honey
1 tbs apple cider vinegar
To Make
This bread is not going to look like a perfect loaf of bread. However, it's going to have an amazing flavor that you will simply adore. Start by preheating your oven to 350 degrees and grease a bread pan with Pam.
Using a food processor, combine your flours, flax meal, salt and baking soda. Use the pulse option to run these items together for a few moments. You will then add each of the additional ingredients, processing them until they are smooth and completely blended together.
Place the batter into your baking pan and place it into your preheated oven for 30-35 minutes. A toothpick should remove easily from the bread without any batter attached. Wait for the bread to cool. This takes around 20 minutes. Once cool, go ahead and slice the bread entirely or wait and slice only what you want to eat at one time. You can keep this stored in your freezer for a few weeks if it is properly secured. Otherwise, it will last two or three days in an airtight container stored on your counter or in your pantry.
(Photo by Justin Sullivan/Getty Images)