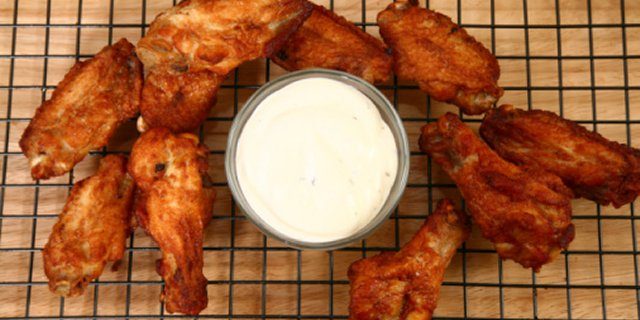 Now that spring is almost here we all have it in our minds to invite some people over for some fun festivities and entertainment – that hopefully take place outdoors and include everyone's favorite boneless chicken buffalo dip.
The weather is warming up and the flowers are beginning to bloom in many places, which means outdoor entertainment is a must; and you know what that means. That means it's time to come up with some fresh new recipes designed to wow and impress your guests. Since everyone loves buffalo dip, why not use this simple and delicious recipe for your first gathering this spring.
Boneless Chicken Buffalo Dip Ingredients
2 cups chicken**
1 cup Franks buffalo sauce
1 package cream cheese
1 cup ranch dressing
½ block of mozzarella cheese
**You can use either chicken you cook and cut yourself or chicken straight from a can. It tastes the same no matter which way you go and your guests will never be able to tell the difference.
Cooking Boneless Chicken Buffalo Dip
The best part about this boneless chicken buffalo dip is that it takes only a few minutes to prepare. All you have to do is choose a dish that's either microwave or oven friendly and toss your ingredients right into it. You can cook the dip in the microwave for about 5-10 minutes, stirring frequently to ensure all your ingredients melt and warm accordingly. Or you can stick it in the oven at 350 degrees for about 15-20, stirring when it's complete.
Once it's done all you have to do is place your dip in a decorative serving bowl and let your guests dig in, telling you how much they enjoy your homemade dip. Serve with your favorite crackers or with celery for an extra delicious dish. Everyone will enjoy this treat.
Image via Thinkstock