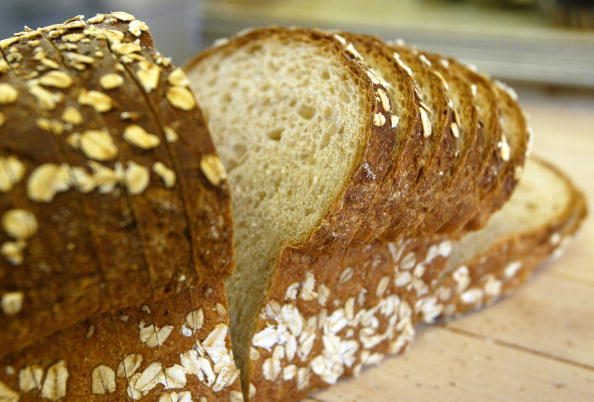 French toast is a breakfast staple in so many people's homes, and it's because it's so delicious. It's especially delicious for those who want to wake up on a holiday morning and have a simple, yet decadent, breakfast waiting on them. Since Christmas is just around the corner, we thought we'd offer you one of the simplest and most delicious French toast recipes around; and the best part about this recipe is that it's a make ahead recipe that you can prep the night before.
Before you start wondering how that's going to be any good, just take our word for it. This is a recipe we've tried on numerous occasions (okay, every weekend since fall officially started and all things pumpkin came back into style) and loved each time. Before you stress yourself out about cooking breakfast on Christmas morning while the kids are playing and you're also prepping that turkey to go into the oven, stop where you are and make this recipe for Baked Pumpkin Cream Cheese French Toast.
What You Need for the Toast
1 package Kings Hawaiian dinner rolls (cut these into small cubes)
¾ cup milk
½ cup pumpkin
3 eggs
1 tsp vanilla
1 tbsp pumpkin pie spice
What You Need for the Crumb Topping
¼ cup flour
¼ butter
¼ cup finely chopped pecans
¼ cup brown sugar
2 tbsp powdered sugar
1 tsp cinnamon
What You Need for the Cream Cheese Filling
1 cube cream cheese (8 oz)
1/3 cup powdered sugar
½ tsp cinnamon
To Make Your Meal
Mix your cream cheese and cinnamon and sugar in an electric mixer until it's creamy and then put it off to the side. In a large bowl, go ahead and whisk your milk, eggs, pumpkin pie spice, vanilla and pumpkin pie puree and then leave it off to the side.
Spray nonstick spray all over a 9×13 baking pan and then cover the bottom with bread. Then pour half the pumpkin mix over the bread, add a layer of cream cheese mix and then repeat the process using the rest of your ingredients. You can now cover your dish and put it in the fridge overnight.
In the morning, preheat the oven to 350 degrees. Mix the ingredients for your topping together and sprinkle it over the top of your bread crumbs and bake for 40 minutes. You can give or take five minutes depending on the heat and speed of your oven. It's best served immediately when it comes out of the oven.
Photo by Getty Images