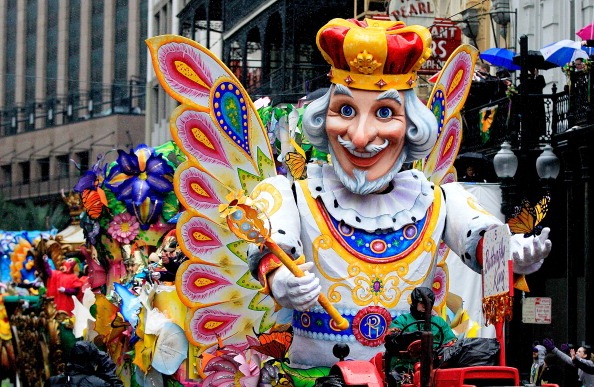 Mardi Gras is here and that means one thing; Fat Tuesday! Okay, it means a lot of things and we're not talking about Fat Tuesday, as much fun as it actually is. What we are talking about is food. When Mardi Gras arrives, people like to eat the good stuff; traditional meals that are known in the New Orleans area for their long history. But what do you eat when Mardi Gras arrives? The answer is simple; a classic staple. These dishes have been around for years, and people in the Big Easy eat them regularly this time of year when Mardi Gras arrives. It's New Orleans tradition to consume these classic dishes on a regular basis, and if you're not sure which ones you should try, we have a long list for you. You don't have to eat all the Mardi Gras staples, but you should try at least one – or more – of them so that you can really reap the benefits of this fun and fabulous celebration.
Jambalaya
There is so much in this dish that you will not have to make anything else to go along with your dinner. That's what makes this an easy dish, and a fun one. It's classic southern cooking, and it's good.
Gumbo
There is nothing quite like Gumbo, a traditional dish for those who live in and around the French Quarter. There are so many variations of this meal that you can make it any way you want and rest assured that you will find a variation your family loves.
Shrimp Creole
A classic southern dish, no Mardi Gras celebration is complete without this fabulous dish. It's decadent and delicious, and it's something nearly everyone loves. Go ahead and try it at home; it's not difficult to make.
Red Beans and Rice
This is one dish that most people in the south swear by, and not just for Mardi Gras. However, it's a classic Mardi Gras tradition, so go ahead and add this to your party menu so that you can get the full experience.
Beignets
There is not a place in the world that makes the beignet quite like the people in New Orleans, but that does not mean you cannot try to make this one your own. If that does not work out well, you can always order them from someone who knows how to make them.
Photo by Sean Gardner/Getty Images