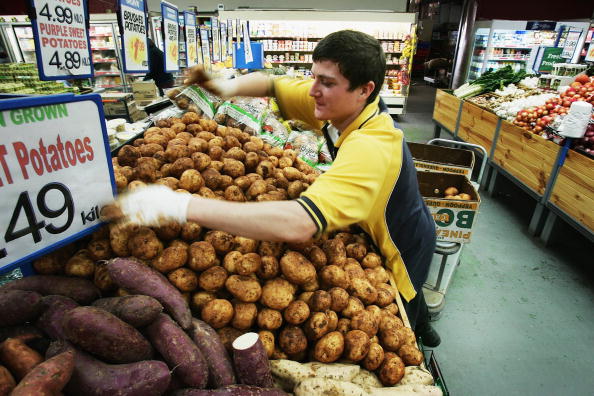 Baked potatoes are a great and delicious addition to any meal. They're a bit carb-filled and not so great for your waistline if you eat them in abundance, but they're not too bad overall. Baking them can be a bit tedious and time-consuming, considering you need at least an hour to make a good one. However, if you don't have an hour or you're just looking for alternative methods, here are a few great ways to bake potatoes.
Cheesy Baked Potatoes
This is a simple method. What you're going to do is slice your potatoes in half and lay them on a baking sheet. In a bowl, mix a half cup of sour cream, a half cup of milk, 8 oz shredded cheese (your choice in flavor) some seasoning that you love, and salt and pepper to taste. Divvy out the mixture on top of your potatoes and bake at 250 degrees for an hour and a half.
Cut Baked Potatoes
This is a delicious recipe. All you have to do is cut your potatoes into small squares and cover them with some olive oil, salt and pepper and some fresh basil. You'll bake them at 350 degrees for about an hour. When you take them out of the oven, you'll have succulent and delicious potatoes you'll want to eat every day.
Microwave Potatoes
If you have a dinner to cook and only a few minutes to do it, you'll want this microwave baked potato recipe. You need 11 minutes; maybe 15. It all depends on how many potatoes you have. Wash them, poke holes in them with a fork and place them in a microwave safe dish. Cook on high heat for 11 to 15 minutes, checking them with a fork after 11 to see if they're done. Serve with your favorite toppings and call it a day.
Grilled Baked Potatoes
This is a simple way to "bake" potatoes on the grill. Wrap them in tin foil, poke holes in them with a fork and set them on the grill for a little while. The amount of time they need on the grill depends on your grill, your settings and all that good stuff. Check them every 10 minutes or so until they're finished – it should not take more than a half hour.
Baked Cheese Potatoes
This recipe calls for baking a potato like you normally would in the oven. However, with about 10 minutes left to go on your cook time, take them out of the oven. You'll want to cut your potatoes open and sprinkle them with a variety of different shredded cheeses; the more the merrier. Bake your potatoes for the remainder of their time and enjoy the deliciousness that's so many cheeses all melted together.
(Photo by Ian Waldie/Getty Images)